Ever since we have cars, driving is a men-exclusive task. Women are labeled as incapable of being behind the wheel just because. Now, the second half of the 20th century has proved this isn't completely true. Danica Patrick comes to mind in regard to recent professional women drivers. She has an Indycar Series win, seven podiums and three pole positions in her career. So, women can drive, and 'Ticas' can too, that's the case of Sabrina Formal and Maria Castro in the Yaris Cup.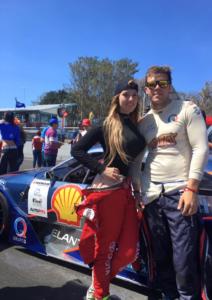 The two Costa Ricans are part of different teams that compete in the CTCC Championship Series. Each team has couples and the girls work alongside their families. Sabrina and his brother Danny Formal are on one team and Maria and Marco Castro – father – on another. It's definitely a beautiful kind of family relation that we see in each case.
The girls confront other 8 teams in the Championship Series that started this past Saturday. Sabrina won the first woman head-to-head match. The Formal brothers finished second in the first race at the Grupo Sur del Parque Viva Circuit.
After the first race, Sabrina wrote on her Facebook page that it was a learning experience. "Even though it wasn't the result we wanted, I learned a lot. I got the hang of the car as time went by, I thank all my supporters and my family for being there for me", she commented.
Maria and Sabrina's road to Yaris Cup
Two girls with two different stories that took them to this competition. Both have their fathers as role models but Maria is the more experienced driver. She's making the transition from karting which she's a part of since her teen years. Her father knows that this is a learning stage for her and just wants her to gain confidence in the Yaris Cup. "She's in her first year and has a lot to learn", her father and teammate Marco Castro commented.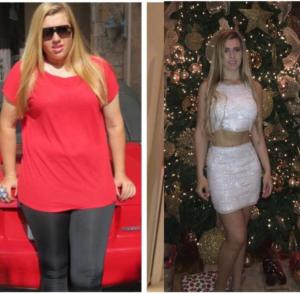 Sabrina, on the other hand, won the fight against obesity just that she could race. "In order to race, I had to lose weight, I went to the gym so I could drive go karts", she said. Her first goal is driving in the CTCC Championship and then going to Europe to enter the BMW Championship Series. She also mentioned that she grew seeing her father Donald Formal compete. "I'm just passionate about motor racing", Sabrina concluded.
Both girls seem very excited to compete in such an important championship. Maria Castro is 22 years-old and Sabrina Formal is only 20. They both expect a good show on the tracks throughout the competition.
"It's gonna be a super close championship because there are very experienced drivers. They know the sport better than me, it'll be exciting", says Castro. She adds that it's natural that they're nervous, but they'll give the best show they can manage for everyone.
Sabrina on the other hand, says that driving is very fun and she's adapting well to the car. "It's great, the car feels fantastic, I've worked with my brother on the brakes. It goes well into corners and I've learned a lot, I feel motivated to compete after practice."
Inspiration for the next generations
Sabrina and Maria acknowledge that they're sort of role models in racing. Their example goes alongside Maria de Filipis and Lella Lombardi, the first two women to compete in Formula 1. Their actions inspire a new generation of girls that want their dreams coming true no matter what they are.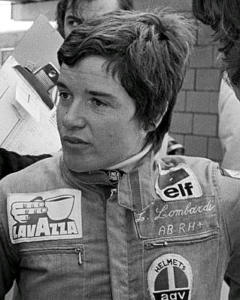 Maria Castro said that both and her are very excited to compete against men. "We're going to do our best and show the world that this is not just a man's sport", she added.  "Women aren't at a disadvantage in racing, everything we need is having the same passion as men", Castro ended.
Likewise, Sabrina says that her life is a true testament that dreams can come true. "I had to overcome a lot of problems, including obesity. But now I'm here at the CTCC and hopefully, in the future, I'd get to the BMW Circuit in Europe."
This new century brings hope for those who had a closed door before. Independent female role models show that there's a gender balance. Still, there's a lot to accomplish and barriers to break, but women have to start somewhere. We as men have to accept the fact that they're as good as we are in anything, if not better.