Each entrepreneur in Costa Rica has a unique success because most of them have a purpose to work for the defense of the environment, biodiversity, and contributing from the least to the most extraordinarily to help Mother Earth.
There are countless institutions, organizations, and companies dedicated to educating and generating awareness regarding the environment. But very few as the "Federation of Ecologists" who for almost 3 decades have carried out activities that defend more all the natural wonders that surround the Ticos.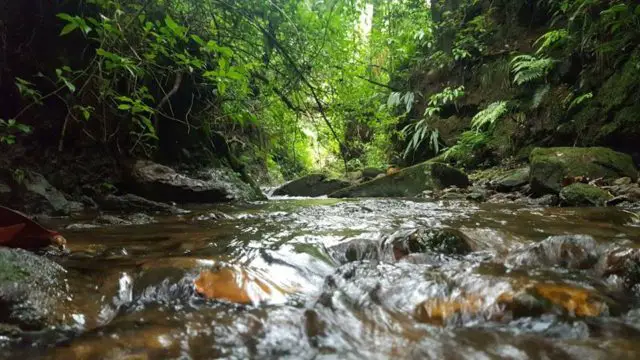 The Costa Rica News recently spoke with Henry Picado Cerdas, President of the Federation of Ecologists, and he commented that they are currently preparing for their 30th anniversary. The Federation of Ecologists, groups 17 community-based organizations which defend nature in our country, some are national and others are locally-based.
This incredible Federation plays important activities in Costa Rica, following up on the issues of the energy matrix, generation of hydroelectric plants, defense of rivers, national parks, wild areas, and all the legal and administrative aspects of the National System of Areas of Conservation (Sinac). "We are always actively working, following carefully the "Expansion Piñera", and within it, defending the peasant territory and, of course, freeing the soil of agro-toxins", said Henry Picado.
In a recent report, the State of the Nation Program (PEN) where the Federation of Ecologists participates, it is highlighted that the care of nature and environmental controls remain under-funded. The State of the Nation warns that environmental institutions are in the process of weakening.
"The perspective does not tend to improve, since in the National Budget for 2019 approved by the Legislative Assembly, the Ministry of Environment and Energy has suffered a reduction of 5% of its budget, this directly impacts the work of the National System of Areas Conservation (Sinac), which will have for next year ₡ 2 billion less for control tasks, the report says.
For these organizations, the entities focused on the care of these resources, or on controlling and minimizing the impacts of productive activities, are weakened. This restricts the scope of public action to convert environmental regulations and discourse into concrete and efficient measures.
"More than half of these entities -21 out of 37- are NGOs, which implies limitations in budget availability thus jeopardizing their autonomy to organize the hiring of their own administrative personnel. But there is also a difference in economic terms; a large part of the regulatory tasks have been assigned to entities that have limited legal and financial capacities, control and protection entities, or those responsible for measuring and avoiding environmental impacts (such as Minae, Sinac, and Setena) generally have very few resources".