You know what they say, true beauty comes from within and I sure believe it! Feeling beautiful has to do with a state of mind, self acceptance and the connection with our authentic Self.
Sounds easy but not all of us are aware of it and sometimes we just need some guidence… That is why I love the unique coaching project "The Soul Stylist" by Costa Rican designer and lifecoach Michelle de Matheu. Recently I had the best conversation with her about her own experience connecting daily spirituality with conscious practices, which might be one of the best ways to live to our full potential. Here is what the beautiful Michelle shared with me… 
I have known your work as a fashion designer and your passion for yoga for a long time, but now there is a much more spiritual approach from the coaching lines with The Soul Stylist, which I love of course, how did you go from working in fashion to coaching?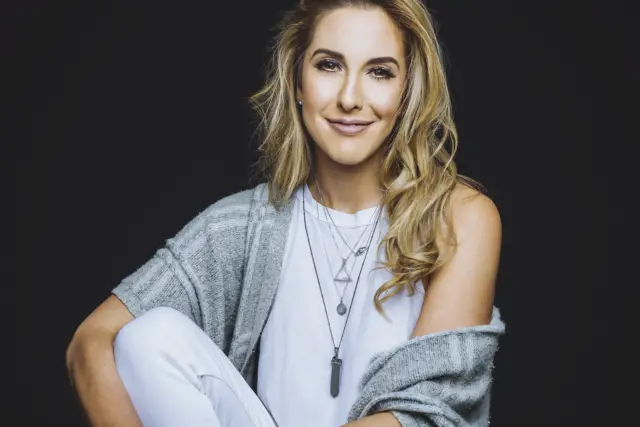 First, thank you very much for inviting me to share! It is fun because something that many people do not know is that I started giving talks, sharing my story and, in a certain way consulting, for more than 6 years but I did not share it publicly. My image consulting always went hand in hand with what I deepened years later when I became a coach, but the seed was always there. For me there can not be style or beauty if there is not a connection or an internal basis with The Universe and ourselves. Everything starts and projects from the inside out.
What was the experience or the "Aha moment" that motivated you to certify yourself as a coach?
One day I realized that my story could inspire or motivate many people, but I was not giving the tools or the secrets of how I had managed to get emotionally, mentally and physically to where I was. I realized that if I really wanted to serve and help, I needed to pass on my knowledge and learn how to communicate and support other people's process. That's where the adventure began.
How was your first approach to yoga, would you say that practice has changed your outlook on life? 
It was in 2008, the year in which I was going through one of the highest peaks of my anorexia and it was in this practice that I began to connect with my body and breathing in a different way. In a way, with yoga, I started the path back to myself.
What is the inspirational message you want to share from The Soul Stylist? 
True beauty is born in the heart and transformed into consciousness. Self-love is the greatest treasure we have to give ourselves and be able to offer it to other human beings. Without love there is nothing. When we tune into the energy of love and let go of fear, frustration and ego, we enter to live a life of miracles. A life in which there is no uncertainty because we know and have FAITH in a higher divine plan, directed by a greater consciousness than our reason.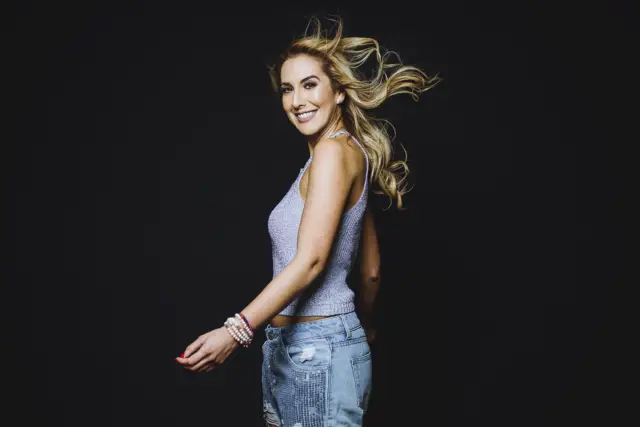 Who have been your greatest teachers and why? 
I have several! I will name some …
Jesus, and his teachings on unconditional love and service.  My parents taught me the importance of compassion, to dream and work for my dreams no matter the difficulties.
Marianne Williamson, author, writer, teacher of "A Course in Miracles". An empowered, strong and sensitive woman. Through her teachings I have learned and I am still learning about how to be a miracleworker.
Doña Marlem Herrera, christian prayer teacher. A very wise woman who through her teachings has transformed my practice of prayer and Faith.
Gabrielle Bernstein, NY best-selling author, has taught me a lot like for example not to judge my judgment, to take the step and share my message.
Yogi Bhajan, with his legacy has transformed and continues to transform my practice of Kundalini Yoga into mind, body and energy.
Tell us about your lifestyle, you travel a lot, how do you manage to maintain a constant yoga practice and how do you take care of yourself while you are traveling?
My practice became my way of life, my body asks for it, the samw way it asks me to sleep or eat. When I am away I try to look for yoga studies also because I love knowing new spaces. If it is difficult for me to go to a studio, I do my practice wherever I am, something simple but that allows me to connect with myself and with the place where I am. I always carry my blends of essential oils! I believe that if we want to feel good in our own skin and serve the Universe we should try to find, as much as possible, options that fit well and are aligned with who we are.
Tell us about your beauty routine, what are your essential products and treatments, and which role does conscious food play in your day to day. 
When it comes to food, I keep it very natural and balanced. For four years I have not consumed dairy, processed food or sugar. I have really felt a change in my physical body and my whole being. I love experimenting in the kitchen and sharing my recipes, something that I think has made the difference in my system and that has allowed me to stay healthy is my internal dialogue at the time of eating, since I do not "ban" myself, I simply "choose" consciously the foods with which I want to nourish my body.
As I said before, I love the essential oils of Dōterra, I love learning about its multiple uses and sharing with the community that I am developing and I make my blends for different occasions. Right now I am developing some with a brand that I love because it is 100% natural that is called SOFISOAPS, 100% Costa Rican. I also use the French brand GUERLAIN that has a spectacular royal jelly serum. I use pink quartz or jade roller to stimulate circulation in my face. I try to sleep my 8 hours and if I do not achieve it I do a longer conscious breathing practice.
What are your projects right now with "The Soul Stylist", will you offer a workshop anytime soon?
Yes, right now I am launching a monthly group coaching program called "The Soul Lab". A space in which I will develop a monthly theme, will be sharing different tools that vary from meditations, sentences, affirmations, videos, to podcasts and worksheets. Once a month we will meet in a video call to talk about the theme of the month, I will be answering questions and members can interact with each other as well. I believe that having a community with whom to share and grow is very important to support us on the path of spiritual growth.  And I invite you to also subscribe to my YouTubechannel, where I am always sharing information about courses, recipes and tips for a healthy life.
You can learn more about Michelle and The Soul Stylist via:
Instagram.com/michelledematheu
https://www.michelledematheu.com/soul-lab/
https://www.youtube.com/channel/UCT4B1I90MGuqNfgylzcK0mg
About Tropical Yoga

The goal of Tropical Yoga is to make life itself an art, where the body, mind and spirit are fully integrated, we inspire our audience with an authentic and more conscious lifestyle. We are a platform of digital content based on well-being through the practice of yoga, healthy eating, holistic therapies, self-discovery travel, and the sustainability of the environment. It is the place where readers can find the best alternative therapies, fair trade products, green beauty trends, restaurants and healthier chefs, ideal spots for a meaningful trip, and of course, mindfulness tips and tools for everyday.
Thanks to our recommendations and first-hand information with experts from each field, our great value is in satisfying the needs of a growing community that wants to be in balance with its own Being and with nature.
About Mar Espinal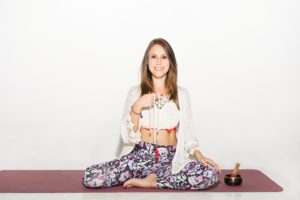 In the year 2006 Mar met yoga in a small Ashtanga studio, at the same time she became interested in meditation and yoga philosophy. With the constancy of physical practice, consciousness was awakened towards a more authentic lifestyle, spirituality and a strong connection with Mother Earth. During the following 11 years she found in the practice of yoga a new way of life, a community with which to share the same values and interests, and for the year 2015 she certified as a Holistic Yoga instructor. Mar is also an intuitive healer, trained in the practice of energy healing. Being passionate about personal development and authentic life, with the creation of Tropical Yoga, Mar fulfills the dream of fusing the best of her vocations.