SkyWay is a project that unites more than 700 technical specialists and innovative experts in the area of transportation, offering an entirely new approach in the organization of transport for passengers and goods.
This technology consists of elevated speed lanes that allow the movement of vehicles. "It is the present and the future," says Anatoly Yunitsky, engineer, creditor of many titles and prizes, also the creator of at least 140 other inventions. Mr. Yunitsky is president of "SkyWay" company which is materializing this ambitious project.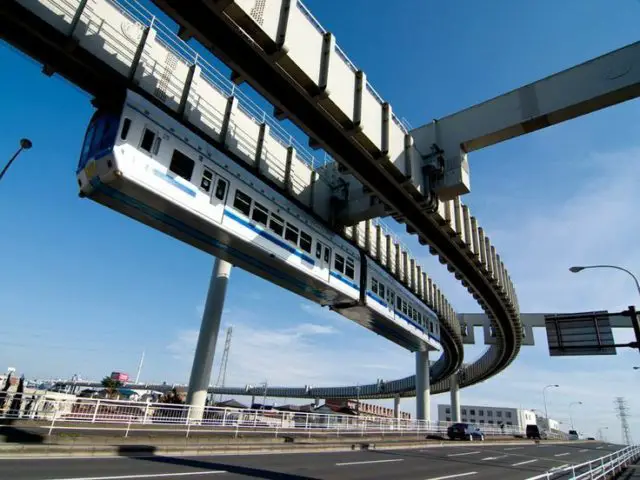 SkyWay is a company located in Russia that since 2014, and up to date, has carried out successful tests of the main units and transport elements of ropes for a first generation that took place at the test field in the city of Ozyory, a region of Moscow.
In 2015, in the Republic of Belarus, it was possible to establish a test site for the track and rolling stock of the 4th generation ropes transport. As a location for the construction of "EcoTechnoPark", a plot was selected near the town of Maryina Gorka, in the Minsk region.
Today, EcoTechnoPark is a good example of the ecological potential of SkyWay technology, a demonstration of the rational use of natural resources, the use of modern agrotechnology and the creation of ecological farming zones. It is an absolutely new transport system: ecological, safe, comfortable and significantly cheaper than already existing solutions.
According to the author, the SkyWay transport system practically minimizes all the causes of traffic accidents that traditional means of transport can experience. SkyWay's viaduct is very resistant to torrential rains, snowfalls, sandstorms, tsunami, freezing, terrorist acts and vandalism. "Elevation of the road structure above the surface of the ground with the presence of rail lanes and equipment for the "Unibuses" that have an anti-slippery system avoids all crashes of the SkyWay fleet", says Yunitsky.
Structurally, the design sector includes a Demonstration and Certification Center called the Ecotechnological Park, 15 project offices, a physical and chemical research laboratory, an experimental production line and administration departments.
The construction of the SkyWay test sections is being carried out in a territory of 36 hectares. All engineering solutions are subject to detailed verification and certification, essential to offer technology in the global transport market.
You can be part of SkyWay
Each person can take part in SkyWay; it is a project that comes true with the help of ordinary citizens that are the future consumers of the innovative transport product. If you want to be part of what, according to specialists, will change the vision of transport in the world, go to this link and follow the steps (https://skyway.capital).