There is nothing better than knowing the richness of places and learning from them. Live through the experiences of local people and take each moment as a growth opportunity. Try different foods, learn new words, adopt new habits, and make new friends. All these things, and much more, will lead us to break old beliefs and rediscover ourselves.
In the sight of different opportunities, we allow to enrich ourselves in each visited culture. We learn more about our personal experience, other societies, other ways of living and other geographical environments.
Accompanied by the local charisma, those aspects allow us to have fun and, at the same time, make us return home being better human beings. Although unsafe in some cases, unhealthy, or simply meaningless, there is always a living lesson to learn and it will be very beneficial for our personal growth.
Costa Rica allows you to enjoy its cultural and historical regions, where tourism and entertainment are always available. Among other attractive places, we can highlight:
Beaches. The regions of Guanacaste, Puntarenas, and Limón are our most coastal sites, which are freely accessible to the public.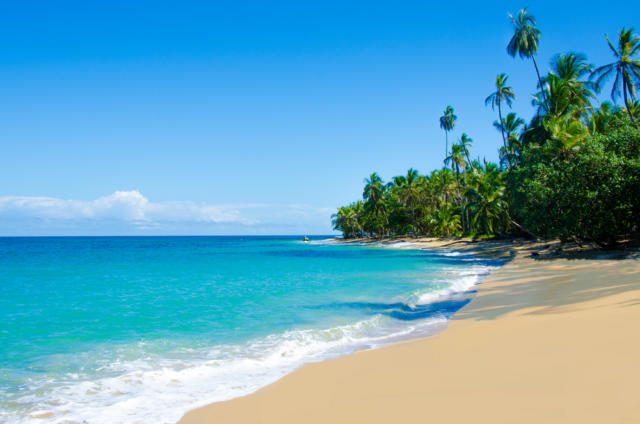 Costa Rican churches. The Metropolitan Cathedral, The Church of the Mercedes de San José, The Cathedral of Alajuela, and The Excelsa Basilica of Nuestra Señora de Los Ángeles, Nuestra Patrona in Cartago.
Isla de Coco National Park. It is known by its tourists and inhabitants as the most exotic place to appreciate large marine animals such as dolphins, sharks, and rays. To get to this place it is necessary to go away about 500 kilometers from the beaches of Costa Rica since only their park rangers have the possibility of staying there, and that because they are trained for it. Being shipwrecked, that is, by boat, the duration of your arrival is 36 hours and it should only be by small boats.
La Amistad International Park. In this place you can know the gigantic biodiversity that identifies it; immense trees, flowers, mammals, freshwater species and much more. It is a natural conservation, specifically protected for many years by Panama and Costa Rica, which occupies provinces such as Cartago, Limón, San José, and Puntarenas.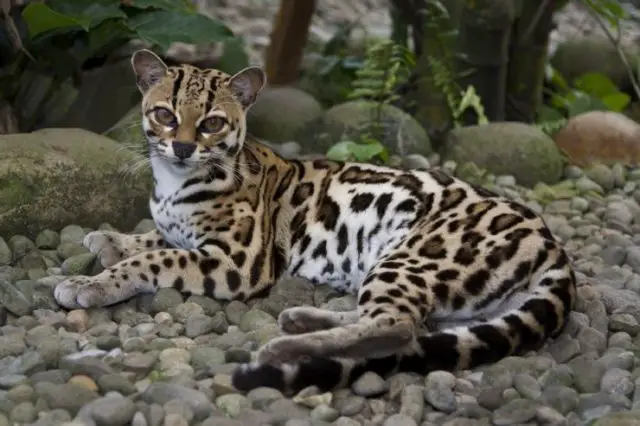 Crocodiles in the Tárcoles River. For Costa Ricans, it is normal to see how crocodiles rest under the bridge that leads to the coasts of Puntarenas, but for tourists, it is the riskiest thing to see on this road.
Montezuma Waterfall. It is an interesting waterfall that is available for the enjoyment of its inhabitants and tourists. It is born from an immense waterfall to end in a rich pool.
Monteverde Cloud Forest Reserve. Known for the 3,000 species of animals and plants that inhabit it. It has a humidity of more than 100%, characterized by being mysterious according to its large mountains.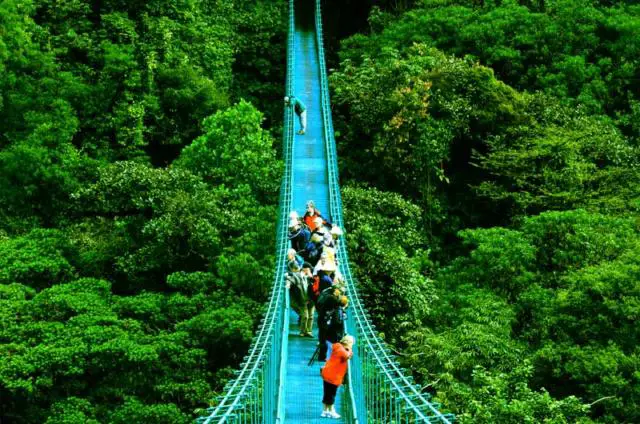 Zarcero. It hides one of the most central and beautiful parks in the country. The Topiary Garden and the Church of San Rafael blend perfectly.
Llanos de Cortés Waterfall. An ideal place to take refuge from the immense heat that the province of Guanacaste has.
Tortuguero National Park. It is the place of the famous manatee which is in danger of extinction, it is known for the existence of the reproduction of Caribbean tortoises where 4 of 8 sea turtles of the world inhabit there.
Arenal Volcano and Fortuna National Park. It used to be a spectacular volcano, very beautiful for the sight of its inhabitants and tourists. Currently, it remains sleeping. You can also visit the beautiful town of La Fortuna which keeps small cultural representatives that identify the rural area.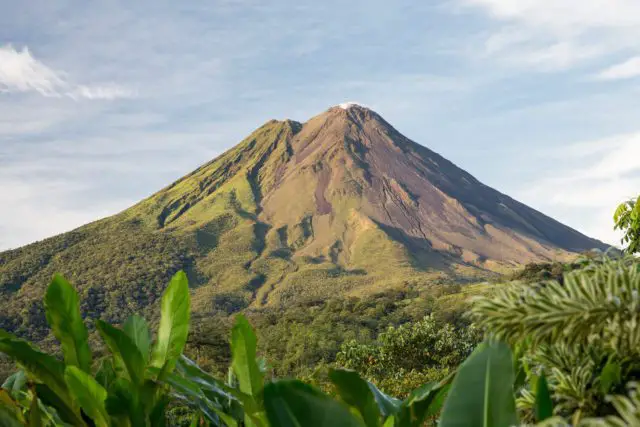 Santa Teresa and Mal País. If we want to surf, we are likely to visit the small village of Santa Teresa, which is often described as a paradise on the Nicoya Peninsula. It is very private and isolated. Just to the side, in the south, we find Mal País with extensive beaches and reefs. This is the perfect place to get away from it all.