Tinamastes, or San Cristóbal, as some know it, is a community in the Canton of Pérez Zeledón, called Barú. This community has been dedicated to the production of coffee, dairy farming; and its tourist beauties have really positioned themselves on the tourist map of Costa Rica.
It is important to note that a high percentage of foreigners live in the Tinamastes community, who made it their home; fact that favored the development of friendly activities with the environment.
A sustainable lifestyle
Among its economic activities, the Feria Verde, or Feria de Tinamastes, stands out, which has been held since 2014, at the initiative of Vida Auténtica, an organization that trains locals and foreigners in organic production, land regeneration, pest control with environmentally friendly practices among other topics; to maintain a sustainable lifestyle with their families and communities.
Tinamaste Fair has vendors offering organic and natural foods, local crafts and remedies, as well as a section for holistic healers where specialized professionals can offer individual sessions to their clients.
The Feria de Tinamastes is now the second largest organic market in Costa Rica
The Feria de Tinamastes is a place where the community is strengthened and not just a place to shop for local and organic products. The Fair as an initiative by Vida Auténtica, as a non-profit organization dedicates the activity to education on organic agriculture, health, green economy and the environment.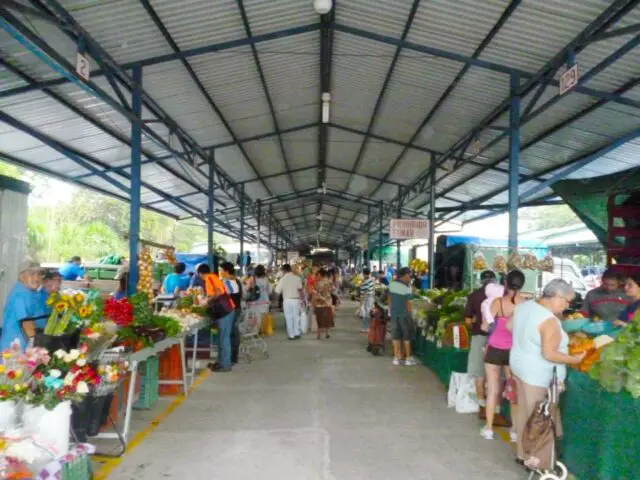 For all tastes
Here you will find a wide variety of products, services and vendors, from organic farmers and artisans to professional experts in chiropractic and massage. You will also be surprised by the variety of nationalities that visit the Tinamastes Fair, from Tico locals and foreigners, to tourists who are attracted by the music and food. There is variety for all tastes.
Whether you come with your family, alone or with friends, each visit is likely to create a new friendship or bond with an acquaintance. There you will find many familiar faces. Tinamastes is a small town in the mountains of Barú, just 20 minutes from Playa Dominical, therefore many people gather at this fair to do their shopping, eat and enjoy a healthy life.
Health and abundance for all
Authentic Life is pleased to provide this service to the community. By supporting the vendors of the Fair, you will be contributing your bit so that this initiative continues to bear fruit in the long term. We dream of a Costa Rica that feeds on organic products, families full of health and abundance for all.