With the participation of officials of the Isla del Coco National Park (PNIC), the "Monitoring Protocol for Pelagic Species and Geological Formations in Isla del Coco National Park" is implemented in this protected wilderness area, whose results will allow obtaining valuable information about the conservation status of these species.
According to Geiner Golfin, a park ranger of Isla del Coco, the research is using the use of 2 cameras simultaneously, in the same structure, which will reveal the size of the animals. "Submarine remote cameras were basically placed in different parts of the Island, as part of the monitoring we conducted to evaluate sharks and other predators", said Golfin.
The park ranger indicated that pelagic species include some sharks, rays, cetaceans such as whales and dolphins, sea turtles and fish such as tuna. Many of these species have an important ecological role, being considered top predators, which means that they are key groups to maintain the diversity and health of marine ecosystems.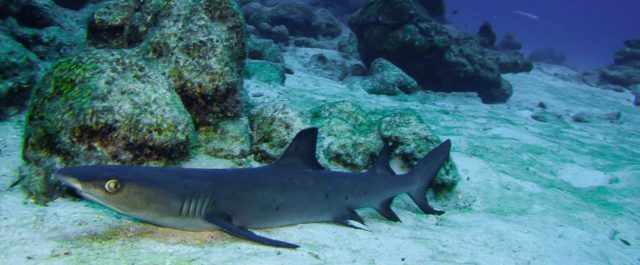 "The importance of this research and the involvement of the park rangers guarantee part of the success in the application of the monitoring protocol since it generates an interest beyond the daily task, to which park rangers are subject", added Golfin.
The research is led by biologists Mario Espinoza and Marta Cambra Agustí, from the Center for Research in Marine Sciences and Limnology (CIMAR) of the University of Costa Rica (UCR). In addition, this expedition has the presence of Dr. Julia Spät as well as park rangers Maikel Pérez Montero of the Isla del Coco Conservation Area, Mauricio Méndez and Manuel Ruiz of the Tempisque Conservation Area as well as Tamara Leybi and Marcos Jiménez.
This project has the support of Isla del Coco National Park, Cocos Island National Park, MigraMarGlobal, FinPrint, Amigos Isla del Coco, The Secret Life of the Sharks – Costa Rica.