The great Isla del Coco (Coconut Island) National Park is located in the Pacific Ocean. It was decreed as a national park on June 22nd, 1978. It is made up of Isla del Coco and other neighboring islands and islets.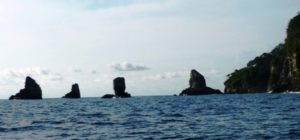 Taking into account the exceptional natural characteristics of this territory, the Government of Costa Rica created the Isla del Coco National Park, which was declared a nucleus of the Marine Conservation Area of the same name.
TIP: Get our latest content by joining our newsletter. Don't miss out on news that matter in Costa Rica. Click here.
In the terrestrial scope, it has an extension is of 2,400 hectares and in the marine part  97,235 hectares, thus its total surface is of 99,725 hectares.
It is located in the Province of Puntarenas, 532 kilometers away from the Costa Rican coast, halfway between the American continent and the Galapagos Islands.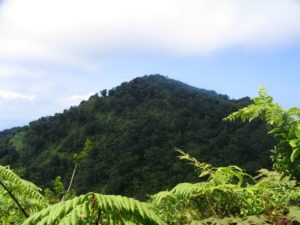 It has tropical humid forest vegetation.
It is ideal for the study of biological processes, thanks to its location.
Its land area is 23.85 square kilometers. It measures 7.6 kilometers in length and 4.4 kilometers in width (maximum). Its shape is somewhat rectangular.
This island is very rainy, with approximately 7,000 mm per year.
It has been said that its name comes from the amount of coconut palm trees that were on the island, but at the same time, it was also said that its name came because it was very similar to a coconut with lots of water inside.
There have been counted more than 2,000 waterfalls that fall on the beach during the rainy season, some beautifully falling directly to the ocean from great heights.
It also has many streams due to the same abundance of rain.
It is an island of great beauty and is considered a natural laboratory, thanks to its great biodiversity.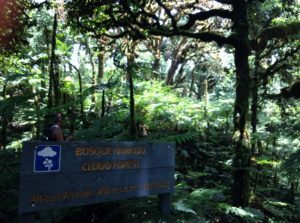 Its coast is very sinuous, containing high cliffs and many underwater caves. Its beautiful sea is turquoise blue and impresses all its visitors with its transparent waters.
This place made the French explorer and researcher Jacques-Yves Cousteau designate Coconut Island as the most beautiful in the world.
In the beautiful Isla de Coco, we can find many types of ferns and bromeliads, also a diversity of marine birds like seagulls and boobies that create their nests in the cliffs and crevices.
Its forest always stays green. It is dense and covers all the territory of the island, most of the time it is cloudy and maintains constant rain.
Among the 3 species, there are the "Copey", the endemic palm and the "Palo de Hierro".
There has been counted 235 plant species, 70 of them are endemic; 362 species of insects, 64 of them endemic; 3 of spiders; 85 of birds, and among them, the "Mosquerito", the Cuckoo bird, and the Finch of Isla del Coco; 2 of endemic reptiles, which are the lizard and the salamander.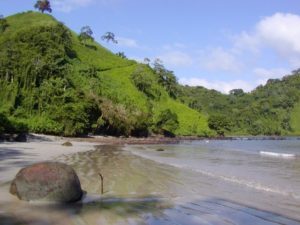 In the waters that surround the island, there have been counted 57 crustaceans, 118 marine mollusks, more than 200 fish and 18 coral species, we can also find white fin and hammerhead sharks, parrot fish, manta rays, tuna, and mackerel.
In this forest it is very common to visualize the "Holy Spirit", this is a white bird, which only visits the Island to make its nests and we can distinguish it as it flies over its visitors.
With regards to its history, our beautiful and great island was discovered in 1526, by the navigator Joan Cabezas.
Between the 17th and 18th centuries, it was used as a great refuge for pirates, among them the most important were Henry Morgan, Edward Davies, and William Thompson.
The legends say that on this island in those times very valuable treasures were buried, such as the one belonging to William Davies, who hid it in 1684.
Another one belonged to Benito, in 1819, and that of Lima which consisted of gold and silver.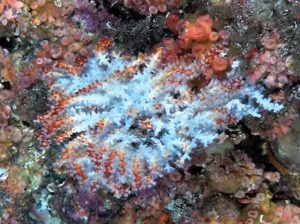 In 1869, the Costa Rican president at that time, Jesus Jiménez, ordered that this island is included as a territory of our country, years later the island was destined as a colony for political prisoners.
August Gissler, in 1889, arrived on the island dedicating 18 years to search for the hidden treasures. However, it is said that he never gave up looking for them. Up to now, the results of this search had not been known. In addition to this, it is also said that a man named John Keating, did find a treasure and took part in it.