Maracuyá, also known as the "Passion Fruit", is a citrus fruit, rich in vitamin C and antioxidants that protect the health of cells. It offers a powerful shield to prevent the entry of viruses, and help fight them when they are already inside your body.
This delicious fruit has a high content of water and fibers to prevent constipation, reduce blood cholesterol levels, and keep sugar at stable levels. This fruit also has the ability to help in the prevention of some degenerative diseases and the cardiovascular system.
Because its distinguished bittersweet taste, maracuyá is suitable for human consumption, apart from not being harmful in any way. Actually, people in the world make refreshing drinks, jams, nectars, syrups, jellies, cocktails, and even ice cream with this wonderful fruit. Additionally, it has flavoring properties due to its strong pleasant scent.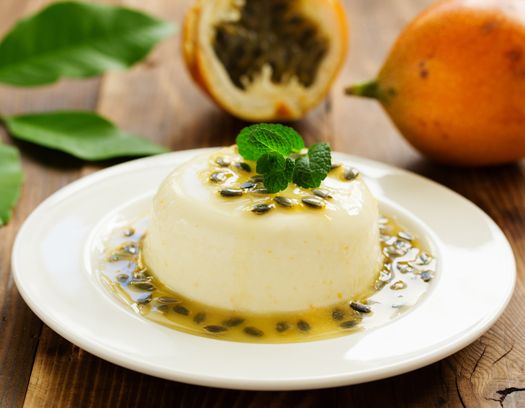 This fruit contains beneficial properties to our health. In the case of fevers, natural medicine experts use it for people with epilepsy, especially its flowers.
What does maracuyá have that makes it so healthy?
It should be noted that the chemical and nutritional contents of the maracuyá are varied. Nutritionally, it is rich in proteins, fiber, minerals, calcium, phosphorus, iron, carotene, thiamin, riboflavin, niacin, ascorbic acid, and citric acid. And because of this variety of chemical compounds, it is useful for curing multiple health problems.
Its healing capacity is so broad that it manages to alleviate the symptoms of chronic allergy, helps raise hemoglobin, and is also used for recovery of the liver and kidney.
Maracuya is one of the best sources of vitamin C. A portion of 100 grams contains 30 mg of important nutrients for the body, as well as useful to strengthen the immune system.
It is an antioxidant and antiviral of great power since damage caused by free radicals can lead to many degenerative and chronic diseases, such as problems of the immune system, atherosclerosis, Alzheimer's disease, heart disease, arthritis, dementia, and diabetes.
Part of the excellent benefits of this fruit is that it helps cleanse the body. It embellishes the skin thanks to its properties that help filter, separate, and eliminate toxins, improving the freshness of the skin, and stimulating the growth of cells by allowing the renewal of those that are dead. In addition to all this, it helps the digestive system function properly. Due to its high content of natural fiber, it helps the digestive tract to clean the intestines.  Parchita makes stools less solid and softer since its seeds can be used as a mild laxative.
It should be noted that if your interest is to get fit in a faster and healthier way, it also provides the necessary properties to lose a few extra kilos. It can be included in your diet to lower calories from your body, by eliminating both the body's fat and toxic substances. Also, it promotes excretion through the urinary system.
How can we eat maracuyá?
Maracuyá, apart from being able to be transformed into presentations like desserts, culinary dishes, and natural remedies, can also be eaten raw. Like all fruits, it is preferable to take the most of its nutrients by consuming it raw. It can be chopped in two to consume the pulp and seed and thus avoid the skin, although many times there are those who use the skin it to make tea.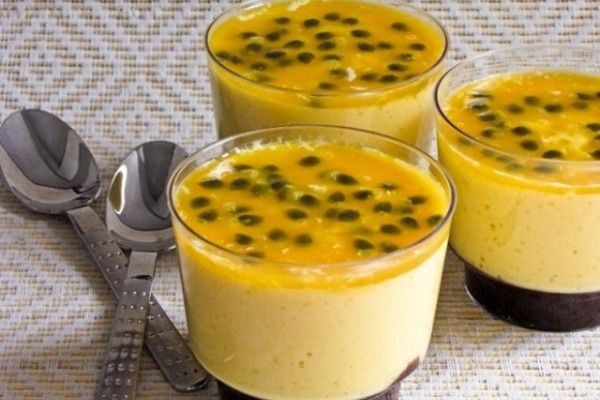 As we mentioned before, you can make juice of it by simply adding drinking water to the pulps and seeds in a blender, with some ice cubes. But do not add sugar; juices are better to consume with the fruits' natural flavor. The consumption of sugar in some juices diminishes the properties and the effect of them.
It can also be consumed in fruit salads, combined with other fruits such as pineapple, papaya, among others, according to the personal preference. Thus, a delicious and nutritious salad, it can also be used as the main ingredient in jam, jellies, cakes, and ice creams.