Throughout the year, many tourists travel to Costa Rica in search of adventure and fun.
Surfing in paradisiacal beaches, hiking, and canopy in the mountains are some of the extreme sports that many people come for, however, the natural diversity of the Tico territory currently offers a plus to the adventurers: rafting.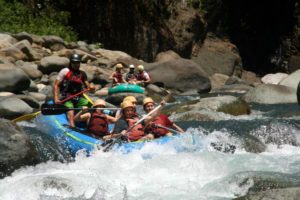 Rafting is a very popular sport and recreational activity, which involves descending through a strong river current in the direction of the stream on an inflatable raft.
An extreme sport full of adrenaline and suitable for the boldest and riskiest. Here in Costa Rica, there are many places where it can be done.
Whether you come as a tourist or you are a resident of this country, then allow us to indicate the most ideal water-flows so you do not miss the chance to live this unique experience.
"Balsa" River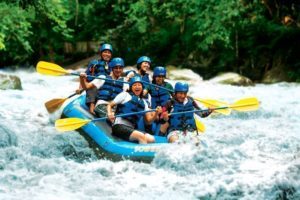 This is an excellent alternative for beginners or those who do not want to go into fast flowing rivers. In addition, it is surrounded by a wonderful environment that will allow you to observe monkeys, sloths and tropical birds.
"Tenorio" River
This wonderful river rises in the Cordillera de Guanacaste and during the journey, you can enjoy incredible rainforest landscapes.
In this experience, you can go through more than 22 fun and exciting rapids that have an extension of 20 kilometers approximately.
"Pacuare" River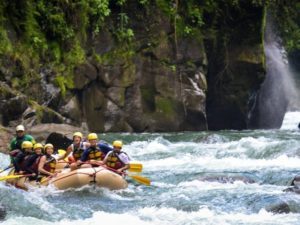 This river is considered one of the best places to practice rafting in Costa Rica and in the world.
It has around four hours of fast non-stop action that puts it above the rest.
It is an act only for extreme adventurers.
"Agua Claras" River
This offers one of the best experiences in the surroundings of La Fortuna, near the Arenal Volcano.
It has different levels that will allow you to live this experience alone, with friends or all the family.
"Naranjo" River
This route is approximately 7 miles and is recommended for more experienced people.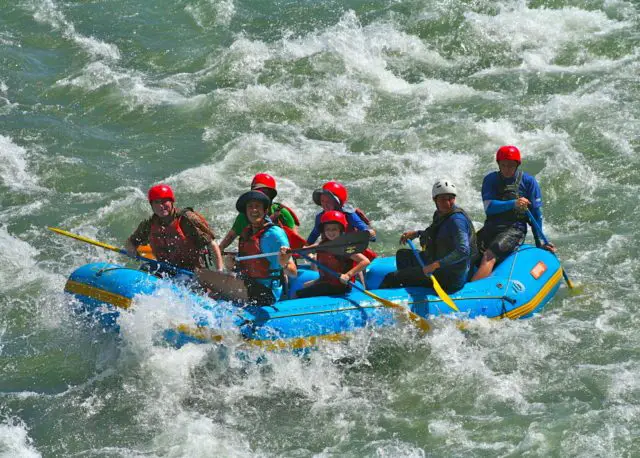 It begins where the Naranjo River falls, vertiginously descending the mountain and has rocky curves that will cause the journey to be very intense.