María Laura Chacón is a young Costa Rican woman who started her most rewarding experience 5 years ago by joining the medical-humanitarian organization Doctors Without Borders and traveling to African countries to offer her help. She studied general medicine and narrates each adventure as an "opportunity to serve, develop, and learn many things".
Doctors Without Borders works in more than 70 countries providing medical assistance to populations in situations of irrigation and victims of armed conflict, epidemics, natural disasters, or social problems.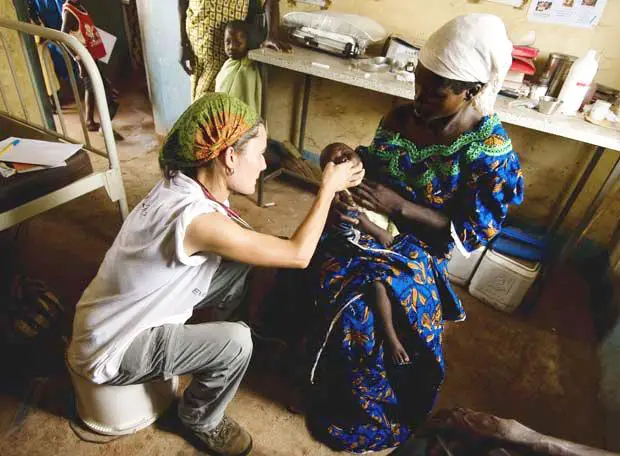 In these 5 years, Chacón has been in South Sudan, Cameroon, the Democratic Republic of the Congo, Iraq, Syria, and Lebanon; she describes each mission as unique. "In general, seeing that one can give attention to a person who would have no other way out is rewarding, seeing how a child recovers by a bullet or for lack of maintenance, and being able to see him leave the hospital is indescribable", said Chacón.
The story of María Laura Chacón seeks to serve as an attraction for other Costa Ricans to join the organization. Currently, there are 4 Costa Ricans who are in different missions around the world, while about 10 have participated in this experience.
They look for collaborators
Doctors Without Borders seeks assistants to travel to their missions. These are professionals (doctors and non-doctors) who are interested in developing a humanitarian career.
"Some of the requirements is to have 2 years of professional experience, to be fluent in English or French, to be willing to work in unstable contexts", said the international human resources manager of the Mexican and Central American office of Doctors Without Borders, Cinthia Lazcano.
The interested person can enter www.msf.mx to know the requirements and details to apply; among these, it is requested to send a curriculum and a letter of reasons. "We give the visa to the selected person, the expenses for transfers, lodging, everything will be covered, and they receive a monthly salary of US$ 1,200″, said Lazcano. The lapses of these missions can go from 3 to 9 months.
Currently, Lazcano is in Costa Rica visiting universities to recruit new collaborators for the organization.