It is proven that companies that have healthy employees, both physically and mentally, are the most productive. That is why the Professional Nutrition Association (PNA) is promoting the Pronutri Certification Scheme in the business sector, as a way to implement a quality nutrition service for its employees.
For the design of the Pronutri Certification Scheme, the College was supported by the Technical Standards Institute of Costa Rica (Inteco), the official standardization body in the country. According to data handled by the College of Nutritionists the diet of Costa Rican workers is composed of industrialized products high in fat and sugar and low consumption of fruits, vegetables, and water.
These inadequate eating habits and lack of physical activity trigger conditions such as overweight, obesity and chronic diseases that represent a problem in this case at work. Poor health in workers directly affects companies that have reduced their workforce due to absenteeism and disability. In addition, from the point of view of investment in public health, the costs are very high.
The International Labor Organization (ILO) notes that obesity, chronic diseases, sedentary lifestyle reduce labor productivity up to 50% and increase disability by 25%, in addition to affecting family income by increasing spending on medical care. This reality led the College of Nutrition Professionals to consider how to contribute to improving the health of the people who make up the country's workforce; hence, the Pronutri Certification.
The companies or organizations that are certified under this Scheme will achieve many benefits by having healthier employees, achieve greater productivity, increased competitiveness, greater economic performance and the promotion of sustainable employment in a positive work environment.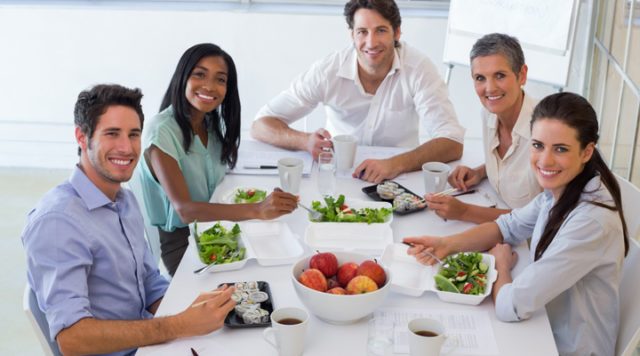 The Pronutri Certification requires a commitment on the part of the companies that implies creating a policy of quality and safety of the nutrition service that they offer to their employees and also a commitment of the workers to adopt good eating habits and transmit them to their homes.
The components of the Pronutri Scheme are: nutritional education, clinical nutritional care, and management of food services in such a way that the service is oriented to the collaborators in terms of healthy eating, diagnoses, their respective recommendations, and food are provided. directly through institutional canteens to ensure their quality and safety, as well as safety.
Pronutri is for the Association of Nutrition Professionals a social commitment aimed at minimizing risk factors in the health of the population.