The Ministry of Public Works and Transportation (MOPT) planted 200 trees in the surroundings of the Juan Santamaría Airport, as part of its environmental management program.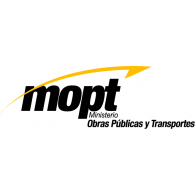 Officials of the entity planted species Vanillo and Tucuico, which will serve as food for various animals -mainly birds- and will absorb carbon dioxide emissions from vehicles that transit through this route.
With this action, the MOPT says that it seeks to reduce the ecological footprint and contribute to the country goal of Carbon Neutrality for the year 2021.
In October 2015, the institution planted 500 species in the vicinity of the Alajuelita radial and, in June 2017, another 500 in Cartago.