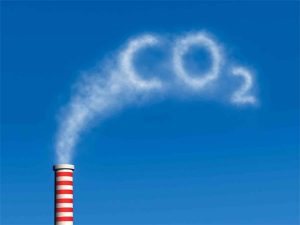 Costa Rica wants to cooperate with China to reduce carbon dioxide emissions and protect the environment, said the Minister of Environment, Energy and Telecommunications of Costa Rica, René Castro Salazar.
Castro's comments came during a conference held at the Academy of Social Sciences of China in which he shared the experiences of his country in the field of sustainable development.
Costa Rica is promoting carbon neutrality, which is to offset the emissions of greenhouse gases by planting trees and using renewable energies. According to Castro, this strategy allows the country to be "more competitive and sustainable."
The minister said that since Costa Rica has many renewable resources and China depends heavily on coal, cooperation between the two countries will be mutually beneficial.
When asked about the best way to deal with environmental challenges related to the development of China, Castro pointed to the need to chart a new path which promotes both competitiveness and sustainability.
"We want to be the first international partner of China in their experiences of carbon neutrality," said the minister.
While in China, Castro also visited the northwestern province of Qinghai to explore more cooperation opportunities in tourism and conservation of forests.
About 46.8 percent of the total land area Costa Rica is covered by forests and jungles.
Costa Rica has set itself the objective of becoming the first nation in the world to achieve carbon neutrality by 2021.
The Costa Rica News (TCRN)
San Jose Costa Rica