Plastic waste is a real threat to the environment, to the oceans, their animals and, therefore, represents a huge risk for the Costa Rican population. However, in Costa Rica it seems that there is no greater awareness of the proper management of waste, as leaving these through the doors of the house or office no longer worries about what happens.
It has become a normalized image of going through a river and seeing plastic bottles, bags and other debris that gets washed away, or visiting beaches and finding trash after the tide is low. Worse still, it is the attitude of indifference of the people before this reality.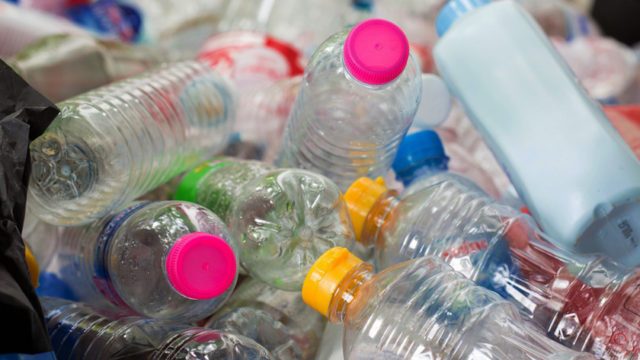 And every day about 440 tons of plastic have as final destination the sea, this means about 15 plastic trucks, which put maritime biodiversity and our waters at risk.
These figures were provided months ago by the United Nations Development Program (UNDP), when the international body noted that the plastics industry is the third largest in Costa Rica, and that the country is the largest importer of plastic in the country. throughout Central America.
According to Alberto Quesada, Advisor of Political Incidence of the MarViva Foundation, one of the most persistent pollutants is plastics, not only in Costa Rica, but worldwide. UN Environment figures indicate that in some areas of the ocean, up to 80% or 90% of garbage is plastic.
"A total of 8 million tons of plastic waste arrives every year to the oceans, the product of poor management, of a society focused primarily on consumption and poor consumption practices. In Costa Rica we try to make an approximation and we conclude that approximately between 110 and 170 metric tons of garbage go to the environment, a high percentage reach the sea", said Quesada.
The expert from MarViva pointed out that in Costa Rica about 600,000 tons of plastic are consumed per year to make products, that includes the ampoules with which the bottles are inflated, the raw material to make bags, disposable tableware, among others. From his vision, about 40% of the plastic products that are imported and produced are disposable, which coincides with world figures.
"In 2010 preliminary research from the Center for Research in Marine Sciences and Limnology (Cimar-UCR) warned that plastics are the most persistent pollutants and we do not need to know how much plastic there is in the oceans, but we do a test on 30 fish and all come out with plastic inside is proof of the problem that exists", explained Quesada.
Precisely, Keilor Rojas, researcher of the Cimar-UCR commented that recently, students of the Biology race carried out a study to determine the presence of plastic inside a group of 30 fish, which produced worrying results.
All the fish analyzed had a very high amount of microplastic, which puts on the table the big problem of pollution of the seas and how it is affecting the food chains. An enormous amount of plastic is produced, very little is recycled, most of the waste goes to the rivers and ends up in the seas.
In the oceans there are 2 processes with plastic: they become microplastics, which are particles smaller than 5 millimeters, and others remain as large pieces, such as disposables, bottles or plastic bags. These last with the passage of time are degraded and become microplastics.
"This issue started to explode and caught us off guard, because for a long time we researched about climate change, but no policies were established for the handling of plastic and water pollution", said Rojas.
Pollutants are everywhere, organizations that are responsible for collecting garbage on Costa Rican beaches have been able to determine that the biggest debris found are cigar filters, bottles, and plastic caps.
But not only that, but Costa Rica is one of the countries that produces the most waste, with an approximate 1.2 kilograms of garbage per person per day, which is above the Central American region, according to Alberto Quesada de MarViva.
Against health
For Keilor Rojas of Cimar-UCR, plastic pollution is causing irreparable damage to the planet, which, far from diminishing, gets worse every day. So you see how there are giant plastic islands in the oceans and it is estimated that by 2050 there will be more plastic than fish in the sea.
"Plastic particles are colonized by microorganisms, including pathogens, that alter trophic chains, nutrient cycles, and the balance of aquatic ecosystems. It is common to see plastic in the digestive tract of zooplankton and fish, but also in sea salt, honey, tap water, bread, beer and probably in many other things that we consume", said the expert.
All this with the disadvantage that the plastic takes hundreds of years to degrade, contains additives and absorbs heavy metals, antibiotics, pesticides and other toxic, which are transported throughout the planet.
In most food chains there is a dependence on the fishery product; For example, cows eat fish meal when there is not enough grass.
Additionally, at the annual conference of gastroenterology in Indiana, a study was revealed that confirms the presence of plastics in human feces and another that exposed the presence of plastics in 80% of table salt tests.
For Alberto Quesada, with certainty it can be said that people are eating plastic in some way, and studies are currently being carried out to determine the toxic effects on health.
Waste management
"We have insisted. We only see waste management as a synonym of recycling and we forget that the best management we can do is analyze the way we consume, since I am going to buy, think about the type of garbage I will generate", Alberto Quesada de MarViva recalled.
In his opinion, it is essential to reduce the consumption of plastic products and move towards a principle of public health, because society has shown that it does not have the capacity to manage it on its own, for that reason it requires an imposition of the State to do so.
The ideal is to avoid any product that is disposable, plastic or cardboard; both are pollutants. We must advance to non-disposable items such as ceramics, porcelain or glass, which generate savings in the short term.
The ideal is to bet on natural initiatives, those products that exo-biodegradable are still plastic, continue to pollute. It is better to think about the consumption of bamboo products or cane bagasse.
Search for solutions
This situation is not new and there is a wide concern among the sectors related to the protection of the environment and governments, especially Costa Rica, which has been designated as a green nation, but which in terms of waste management is not.
That is why the Executive Power recently announced the promotion of project 21.159, Law to solve the contamination of plastic waste, which was presented before the Legislative Assembly by the pro-government deputy Paola Vega.
Its objective is to reduce the serious effects produced by waste derived from plastic, given that almost 90% of the 600 million disposable plastic bottles produced per year are not collected and most of them end up in watersheds, coasts and environments marine
According to an official statement, plastic pollution greatly affects wildlife, impacting, for example, sea turtles. It is already estimated that 52% of them have ingested some type of plastic, which has caused health problems, shortens their life and puts them in danger as a species.
The project promoted by the legislator Vega aims to eliminate the commercialization of single-use plastic products, those made with stereophones, those that include microbeads or microplastics and that prohibit state institutions from acquiring this type of product.
In addition, it establishes a tax on plastic, directed according to the level of contaminant of each product, which would generate about US$ 25 million per year. These resources would serve for the collection, recovery and revaluation of plastic in communities, especially coastal, Alberto Quesada de MarViva.