At Global Metro Art ideas are materialized. They are an independent cultural management office specialized in visual arts that provides comprehensive management and curatorship solutions to clients who need support in the creation and development of their artistic and cultural programs, projects, and content.
Existing due to the need of the sector for quality services, level and professionalism, focused on a single management that can unify and mesh the talent of multiple providers to address the proposals from the strategy and thus individually satisfy clients of various kinds.
They aim at short, medium and long-term projection through collaborative and strategic alliances growing together with their artistic clients and the people who are part of the teams that form for each of the projects that are presented to them.
They believe in the community and that many times things do not happen simply because the people necessary for it do not know each other. Rather they make the right connections so people can get to know each other and share wonderful ideas.
Iris lam Chen: an energetic Executive director
Iris Lam Chen has a master's degree in Strategic Management. Cultural manager and curator of the Cultural Center of Spain in Costa Rica (CCECR), researcher of the Latin Americanist Academic Network of Sinological Studies. She works in the visual arts, experimentation and new media, around feminism, LGTBIQ+, human rights, migration, sinology, the art market and strategic management.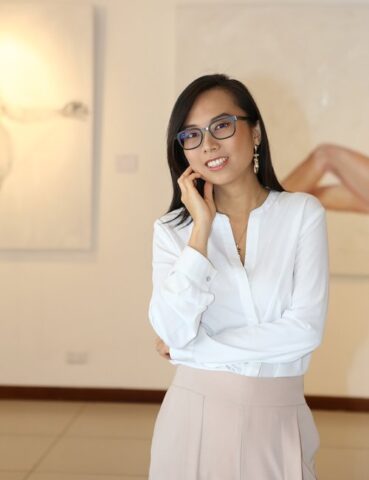 Much of her work is focused on generating alliances and inter-institutional and international projects, for example, between the CCECR and the Building Bridges Art Exchange (USA), La Neomudéjar Museum (ESP), PlataformaCaníbal (COL), Y.ES Contemporary (SAL ), Trial and Error Study (SAL), La Revuelta (GUA), Espacio C (GUA), Quorum Cultural Laboratory (PAN), PerfoREDMX (MEX), the MAV Biennial (ESP), among others.
From Costa Rica to the World
She produced the Costa Rican participations in Juannio (2022-2023), the artistic exchange program between China, Latin America and the Caribbean of the Ministry of Culture of China (2021), the SACO Biennial of Contemporary Art in Chile (2021), the International Festival of Video Arte de Camagüey Cuba (2021), the VII Festival of Latin American and Caribbean Art in Beijing (2019), among many others. She has been a speaker in Costa Rica, Nicaragua, Mexico and Spain, and was a facilitator of the 2021 Updating Program for Arts Professionals of the Sonoran Institute of Culture in Mexico, among multiple cultural entities in Costa Rica.