Today, due to an increasingly busy lifestyle, many people have no other choice than start seeking street food options to satisfy their different tastes. And Costa Rican people are no the exception compared to people from other countries.
With a permanent stock of 7 trucks, 1 cocktail minibar, and 1 ice cream cart, the 1st food truck park in Curridabat opened its doors. It is an outdoor area, with roofed corridors next to the "food trucks" and a space with chairs and tables for the convenience of visitors, as well as parking -by now- for 30 vehicles. "It is a lot like a food court in a mall, you order the cart you want and sit down to eat with your family," said Shirley Calvo, a member of the Foodtrucks Association of Costa Rica.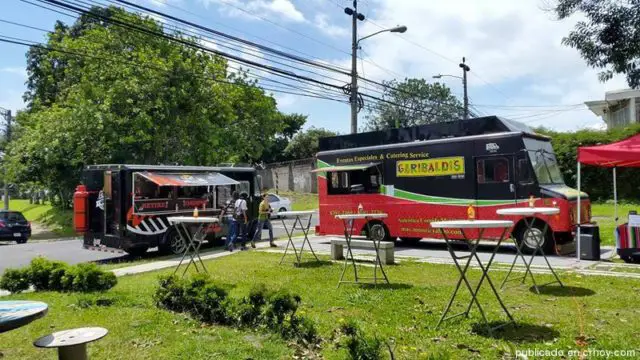 This Food Truck Park is located 250 meters east of Walmart Pinares, on the left, the old street to Tres Ríos, and its timetable is Monday thru Sunday, from 11:30 a.m. at 10:00 p.m. The park is composed of Agüizotes (hamburgers and fries), Garibaldi's (Mexican food), Go Fish (seafood and sushi), Pinky's (steak truck), Lizarrán (Spanish food), El Coyote (Texas-style food), My Wok (Far East food), and Happy Ice Cream. However, Friday, Saturday, and Sunday are the most active days for their owners, who try to offer the best service to their hungry customers.
The project was developed by Calvo, who also owns Garibaldi's. At the moment the availability of private activities is not considered. However, those interested can consult through a private message in the profile of Facebook: Old Street Food Truck Park.
San José Will Have a Mexican Gastronomic Festival
Since Mexico has traditionally had a rich and varied gastronomy, 14 restaurants specializing in Mexican food, candy, and pastry will join at Chinatown boulevard to celebrate that country's gastronomic influence on Costa Rica. The activity, organized by the Municipality of San José, will take place on Saturday, November 18th, from 9 a.m. until 7 p.m.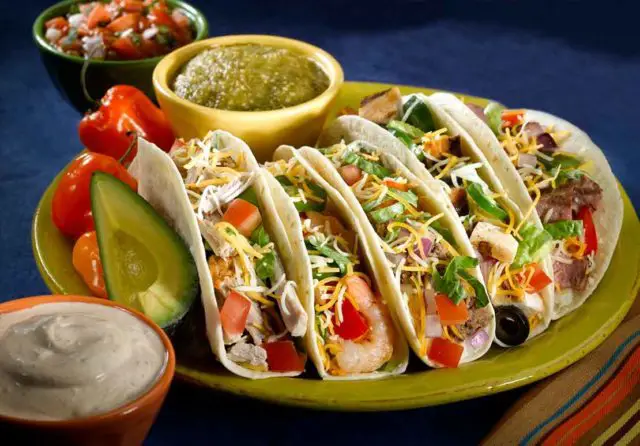 In it, visitors can taste typical Mexican dishes such as tacos, burritos, empanadas, and soups. In addition to food, the Festival of Mexican Gastronomy will house handicrafts, live music, among other artistic and cultural activities. Needless to say that most dishes are corn-based, spicy, colorful, and delicious. After all, they represent the great mixture of Aztecan, Mayan, and Spanish culture with regard to food choices.
Will you go there and try a pair of tacos or burritos?