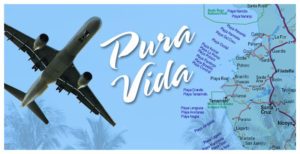 85% of Costa Ricans define themselves as very happy people. The country's population of just over 5 million has a strong belief in family and work, in addition, they know how important it is to have a positive attitude, be practical and above all want to be well for them and theirs, by dressing up their day to day with its most spectacular and interesting customs.
Costa Ricans are not only proud of the unique natural beauty of their country, but also of political stability, which some neighboring countries are far from achieving. Costa Ricans are a mixture of several cultures with each region having its own unique history, which is a great peculiarity we can find in this wonderful Caribbean paradise, and today we will tell you why popularly they affectionately call themselves "Ticos and Ticas".
TIP: Get our latest content by joining our newsletter. Don't miss out on news that matter in Costa Rica. Click here.
If you live in Costa Rica, or are visiting, for a business trip, pleasure or tourism, we present this wonderful peculiarity that maybe you did not know, and that now will make much more sense the next time you are on the street and someone is approaching affectionately and say "Tico" you'll know what it is, here we will reveal all the details of this kind of nickname and how it has become an essential part of us.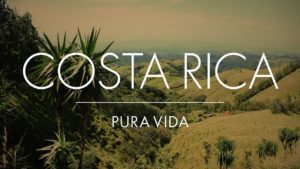 The first time a Costa Rican expressed this phrase, "Tico" goes back to the first half of the 19th century, at that time they started defining themselves as "Costa Ricans", that is to say, they used it in plural form. It owes it to the name of the country and to a not very clear definition of how it should be called, the individual from these wonderful lands.
But in contrast to this tradition, the nickname "Tico" was born and took much greater force than "Costa Rican" during the Central American war against the filibusters during the years of 1856 and 1857, this singular way of being called comes from those hard moments of combat when people started realizing that the natives of Costa Rica all called diminutively, for example, young, chiquitico, gatico, among many other diminutives.
Due to this custom, the Costa Ricans pointed to their compatriots as "hermaniticos" (little brothers) that came to be a comical and affectionate way of calling among themselves. It is there where with the passage of time, and cutting this phrase to make it shorter, they ended up being "Ticos", which quickly caught the attention of the inhabitants of these lands, increasing the popularity of this form of calling that is still present. The mention as Ticos and Ticas to designate themselves and even to differentiate themselves from other cultures of the terrestrial globe.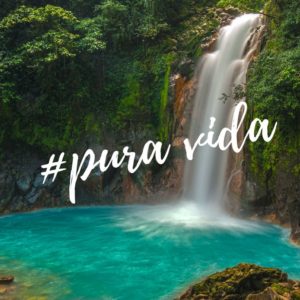 Today the country is known by nationals and visitors with this very curious diminutive that is an essential part of the culture and dialect of Costa Rica, even more, that it is a nickname for the love of your roots and your land in many ways. The country is also known as "Tiquicia", with which Costa Ricans designate their country colloquially through affection and attachment.
The form used by natives to call the country has been so popular that in other parts of the world this beautiful land is also known with that peculiar nickname Tiquicia, especially in the Dominican Republic, Colombia, Cuba, Venezuela, El Salvador, and Spain. especially in the towns of Navarra, Murcia, and Andalusia.
Where and when to say "Pure Life".
On the other hand on this issue of nicknames, another element that is quite important, it is "Pure Life", an expression that if you are "Tico", you will know how to say a lot and at the right time, it is also used to designate or give prominence to an object or element in particular. This phrase is used to: "know how you are doing", "how you feel" and even "how the whole situation is going", so you know that this phrase you will hear quite often in the street, the house or any meeting where you attend, is meant with the faithful purpose of having fun and the best time of your life.


This catchy phrase reveals how Costa Rican life is and what it encloses, in the way which Costa Ricans see life, that is, with tranquility, simplicity, optimism, joy, and desire to move forward without anything stopping them. So now you see why Costa Rica is a paradise to fall in love every day.