The new container terminal in Moín, in charge of the Dutch company APM Terminals, officially enters into operation on Thursday, February 28th, 2019, with the expectation of serving about 10 vessels per week. The work in the new infrastructure started since October 2018, when the first berth was put into commercial operation.
Now, the authorities' estimates indicate that the total operation will reach up to 10 boats each week. Also, with the entry of operations will begin to give resources to the Board of Port Administration and Economic Development of the Atlantic Slope (Japdeva)
The concession contract with APM Terminals establishes that the transnational company must deliver to Japdeva 7.5% of the gross revenues generated by the operation of the new dock.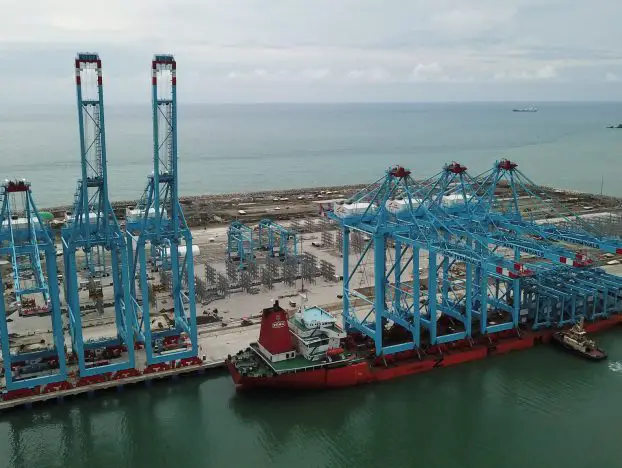 For the authorities, the entry into operation of the new dock, far from representing losses for Japdeva, is its great opportunity to modernize. "Japdeva is going to have a very important role for the canon she receives, the intention that exerts a multiplier effect on other investments, they are already receiving money, since provisional reception was given, now the investment decisions fall directly on Japdeva", concluded the technical secretary of the CNC.
The first money orders were made in November 2018. However, in Japdeva, they still do not announce clearly in which projects the money received will be invested.
"Here is something very important and that decisions have to be made based on technical criteria, not based on occurrences and if Japdeva manages to make good decisions, with technical criteria, this is going to be a great opportunity for Limón", said Paola Benavides, Technical Secretary of the National Council of Concessions (CNC).
According to the estimates of the Dutch company, during the first year the canon will represent an amount of US$ 20 million and during the development of the entire concession (30 years), the amount they will give for the development of Limón will be US$ 1,000 million.