Indigenous peoples occupy vast tracts of Central American territory, including more than half of the region's forests and many of its waterways. This, together with their understanding of nature and their mechanisms of community organization, makes them in the guardians of the most important ecosystems of the region. The above is affirmed with a map prepared by the International Union for the Conservation of Nature, the largest and most diverse environmental network in the world.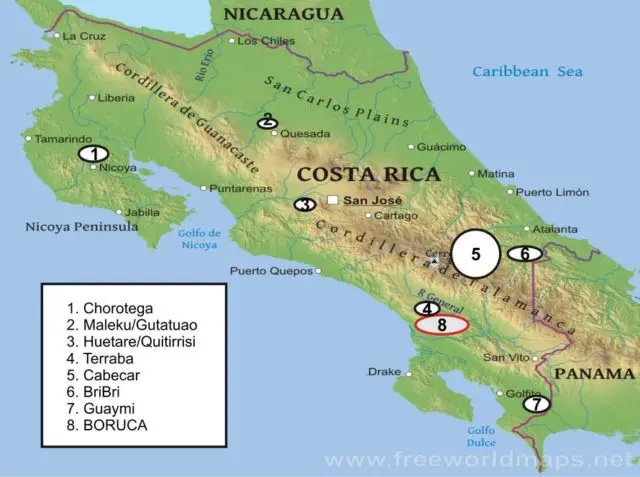 "The map reflects with scientific evidence based on verification, that almost 50% of the forests of Central America overlaps with indigenous peoples, as well as marine ecosystems", said the coordinator of the Biodiversity and Rights Unit of the IUCN Regional Office for Mesoamerica and the Caribbean, María Pía Hernández.
Among the main findings of the study carried out by IUCN is that Central America is inhabited by 63 indigenous groups located in an area of 202,017 square kilometers on land and 80,308 in water, especially in the Caribbean. Also, the forest area of the region is 211,793 square kilometers, of which 48% are located in areas of use and occupation of indigenous peoples.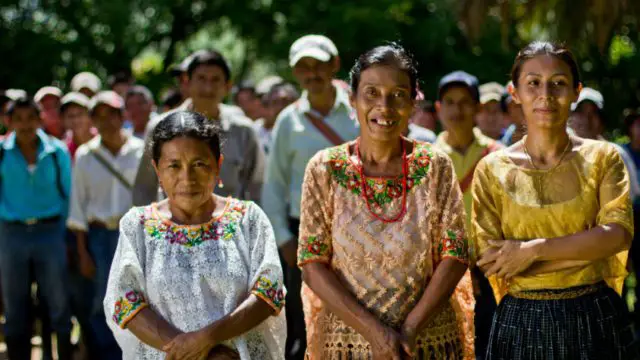 37% of the Central American forest area is classified as a protected area, which in total covers an area of 165,716 square kilometers, according to the study. Also, 32% of the marine protected areas, which add up to a total of 92,114 square kilometers, are inhabited by indigenous peoples.
"The map confirms and reaffirms once again that we, the indigenous peoples, are the best caretakers of the forests", explained Mark Rivas, representative of the Miskito territories of Nicaragua.
Hernández explained that the layer of the different types of forests in the region was prepared on the basis of the maps of land uses provided by the governments of each of the Central American countries, as well as the layers of protected areas.
"The message of this map is to build alliances, to rethink the way in which the protected areas of our country and our region are being protected," he said. Another one of the messages is "to promote the dialogue between the actors to ensure the conservation of the few remaining forests and to promote rights-based conservation", stressed the IUCN representative.
The "Map of Indigenous Peoples, Protected Areas and Natural Ecosystems in Central America" was prepared after a two-year work, in which more than 3,500 people belonging to different indigenous peoples of the region participated, according to the information.
"This map is an instrument that allows indigenous peoples to advance in the recognition, respect, and promotion of their rights", said Ramiro Batzin, Executive Director of the Sotz'il Association of Guatemala and member of the Central American Indigenous Council (CICA). For Barzin himself, it will allow indigenous organizations to have an instrument that allows them to have a greater role in the conservation of natural resources, which allows for a dialogue with the states and conservation organizations.