Professionals from the Mesoamerican film industry will meet in Honduras from November 6 to 11 to share knowledge, experiences and collaborate in the development of projects in the region, under the auspices of the Guatemalan Film Academy (Agacine) and the Spanish Cooperation .
The event will be held within the framework of the Third Circle of the Film Industry in coordination, also, with the Network of Cultural Centers of the region and the ACERCA Program of the Spanish Agency for International Development Cooperation (AECID).
The coordinator of the Third Circle of the Film Industry, Javier Suazo, said that during this meeting at least three basic activities will be developed, "the first is the backbone of the entire event: the Newly Birthed film project workshop."
"Newly Birthed"
The workshop is called "Newly Birthed" because "it is aimed at projects that are in their initial phase, where there is a primary idea, a first budget outline that is represented by pairs from all the countries of the Mesoamerican region composed of the part of direction and script, and part of production," explained Suazo.
He added that participants in the workshop will be trained by "highly qualified international teachers from Spain, Colombia and other countries, who will teach on how to successfully carry out the process of submitting a project to international funds and earning it with productions."There will also be free forums and master classes with the same instructors open to the public, as well as film exhibitions.
A great opportunity for the development of the regional film industry
Suazo sees the event as "a great opportunity for the development of the film industry" and "creating a network that allows us to have access to funds to make more films, earn foreign currency and generate industry, which leads to employment and development for the region."
The event will bring together professionals from the film industries of Guatemala, Honduras, Nicaragua, Costa Rica, the Dominican Republic, Panama and El Salvador, and promises to be a unique meeting space, indicated the Cultural Center of Spain in Tegucigalpa (CCET) in a statement. .
 The Third Circle of the Film Industry will include workshops, talks, conferences open to the public, master classes and round tables.  In addition, it will offer a series of film screenings that will celebrate the diversity and richness of Central American cinema.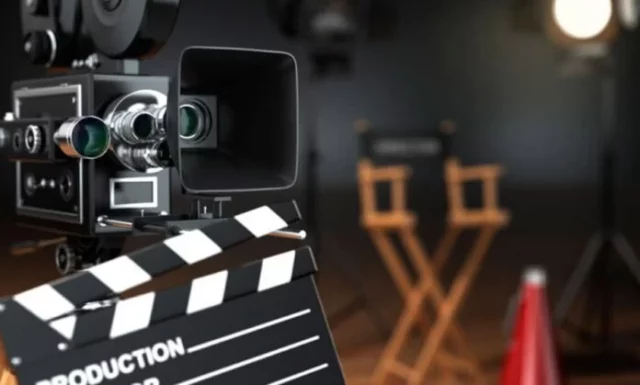 Directors and producers of each project will be present during the six days of the event, receiving personalized advice on script, production, financing and distribution.
Enrich the film panorama of the region
The workshop aims to expand the possibilities for these projects and enrich the film panorama of the region, foster commercial collaboration and professional opportunities for Central American cinema, thus strengthening the Mesoamerican film industry, said the CCET.