We're less than 10 DAYS away from the 10-Year-Anniversary Envision Festival! We're so excited to host the largest spiritual, musical, and sustainability retreat Costa Rica and the globe has ever seen! This family affair will gather learners, teachers, and leaders from around the world to share in the 10th-anniversary celebration among Costa Rica's thriving ecosystems, cultures, and values. As we prepare for 'The Original Jungle Festival', here's a full 'Take-It-Easy' package for you all to dive deep into Envision Festival fully prepared to make this once-in-a-lifetime experience a breeze!
The 10th Anniversary Envision Festival 7-Day Schedules are here! Check out what Envision Festival has planned for your week-long adventure and start planning out your retreat-style experience. Don't miss a beat from your favorite DJ's, musicians, workshops & artists – there's something to dive into every minute of the day! Bringing the little ones? The Dream Oasis Kid Zone has interactive learning workshops and music acts scheduled all throughout the day to inspire and enlighten your little one's (and yours) inner creativity.
Need a ride from the Juan Santamaría International Airport (SJO) to the festival? Lock in your roundtrip transportation with a shuttle ticket and get ready to meet your best friends on this stress-free road to paradise! A limited quantity is available, so book yours now to avoid last-minute transportation.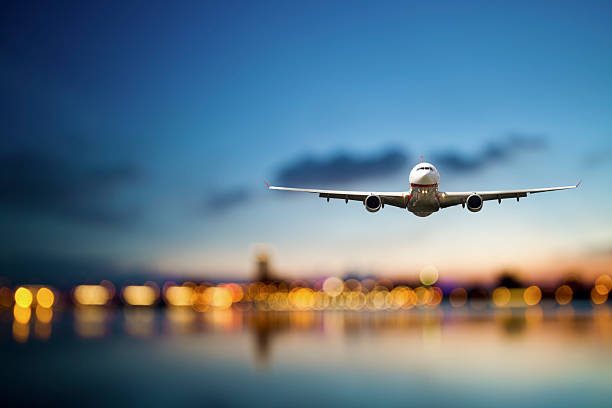 Wondering how you're gonna bring all your stuff, set it up, and figure out transportation? "Make It Easy" on yourself and let us do the work for you! We've made it easier than ever to attend our 10-Year-Anniversary celebration with our all new "Take It Easy" Travel Pass. Save US$ 400 when you bundle your GA or VIP Envision Festival ticket, Ready-Set-Camp, and roundtrip airport shuttle! Limited quantities remain for this all-in-one destination package, get yours now here.
Already have your ticket and transportation figured out but don't know about your camping gear? Extremely limited 4-Day Ready-Set-Camps are available for booking here. For those of us looking to party with privacy and exclusion, a select number of Lapa Cabanas are available for booking for the premier stage views amongst the jungle canopies for the ultimate Envision Festival experience! Book your luxurious getaway here.
During our 7-Day spiritual and musical retreat, enjoy all that Costa Rica has to offer along with its beautiful coastline and jungle ecosystems. Explore the beauty of our home country with 13 adventure-packed excursions to heighten your experience. Choose from the Envision Medicinal Plants and Botanical Gardens Tour, Green Building Tour, Private Surf Lessons, Nauyaca Waterfall Tour, Cascada Verde Tour, Wildlife Refuge Tour, Waterfall Rappelling, Snorkel Tour, an Inshore Fishing Trip, Sea Kayaking, ATV Monkey Ride Tour, 10-Years of Envision Site Tour, and a Sunset Horseback Riding Tour to make the most of your once-in-a-lifetime retreat! Take a closer look at the magic – book your excursions here.
For the past 5 years, Envision Festival has hosted a Tree Planting Ceremony with Costas Verdes, where we offer our visitors the opportunity to give back to the land in one of the most meaningful manners, planting a tree. It has become a signature part of the event in providing guests with the opportunity to connect with the land, raise awareness about the importance of rainforest restoration and come together in community for the common cause of making the world a better place. Since the ceremony's establishment with Costas Verdes, Envision Festival is proud to say that we've planted nearly 50,000 trees to help restore and nourish Costa Rica and the world's soils. Envision Festival hopes to maximize on our 10k challenge and plant 10,000 trees at this year's 10-Year-Anniversary event.
The Tree Planting Ceremony returns on Thursday, February 20th at 3 pm to welcome our community which we lovingly call our "Planting Army" . The amazing energy when we walk through the campgrounds, as we carry shovels, trees, and flags, makes other people get up and join us in this Ceremony. We are so excited to host this event again on our 10-Year-Anniversary!
For 2020, Envision Festival has taken our commitment one step further and we have created our own association named 'Somos El Cambio'. Through this, Envision Festival has a way of channeling funds and resources towards positive projects that impact our community from an environmental, social, and economical point of view. We will restore our lands and educate through empowering our communities and beautifying the land we call Home.
We're excited to be welcoming some of Envision Festival's musical acts to join us this year at our 10-Year-Anniversary Tree Planting Ceremony. French producer Clozee will be joining us this year to celebrate Envision Festival's evolution and help achieve our biggest goal to date with our 10k challenge of planting 10,000 trees! Along with joining in on Clozee's 2 sets, attendees have the chance to enter to personally join her during the Tree Planting Ceremony to further prosper Costa Rica's amazing ecosystems and environment that we hold so dear. Enter to win a "Meet & Plant" with Clozee here using the code EFCLOZEEMEETANDPLANT10. More information can be found here.
Food is a part of any experience, and the Envision Festival has made sure your dining experience elevates your coastline taste buds. Treat yourself to a five-star gourmet meal under the stars at the new Pura Comida Dining Experience. Enjoy an intimate and luxurious dining experience where guests will be seated, served a delicious locally source multi-course meal, and indulge in a more refined experience amidst the jungle canopy at Rancho La Merced.
Each night will feature a different menu and style as planned with Green Room, an organic plant-focused restaurant in Jacó, as well as the option to add alcoholic beverage pairings. Guests will dine under the stars while enjoying incredible meals with a smooth jungle soundtrack. Book your freshly-prepared meal here.
After treating your tummy to a nourishing meal, treat your skin and body at the Village Witches Wellness & Skin Spa. Indulge in the healing powers of artisan bodywork and rejuvenate your skin with multi-step skin therapies from locally-sourced ingredients. Envision Festival is all about nourishing the body, mind, and soul to leave as a healthier version of ourselves, book your healing session here.
The full 7-Day Experience prices start at US$ 719 and the 4-Day passes start at US$ 419. All passes have an additional charge for tax and purchase fees and they are currently over 90% sold. A limited amount of 6, 3, 2, and 1 Day Passes will be available at the gates. Packages and details can be found here: https://envisionfestival.com/
"Envision is a heaven of creation, inspiring love through music, dance, yoga, art, healthy living & sustainability." ~ The Huffington Post
"The [7-Day] expansion will allow attendees to dive deeper into all that Envision has to offer with a variety of enriching activities such as horseback riding, scuba diving, surf lessons, canyoning, and waterfall tours. Envision also hosts a wide range of wellness workshops taught by some of the most inspiring minds in yoga, permaculture, herbology, mycology, and painting." ~ Mixmag
"Given the setting, sustainability has remained a central component of Envision's report card. With a forward-thinking team and regulatory guidance from the Costa Rican government, Envision is rapidly setting the standard for waste management and sustainable practices amid the ever-growing festival landscape." ~ EDM.com
"If you run in certain circles, you hear about Envision Festival —coming up this month in Uvita, Costa Rica—spoken about in sort of mythic tones. It is something that vagabonds and adventurers whisper about at hostels, the place where 2 or more "beautiful souls" united before hitting the road together, and where higher level values are always on full display." ~ UPROXX
"Envision Festival, the music festival world's beacon of environmentalism and wellness debuted the complete 2020 music lineup for the 10th anniversary of the now 7-day experience, which is held between February 17th and February 24th in the natural splendor of the Costa Rican jungle along the majestic Pacific shoreline." ~ The Costa Rica News