Costa Rica is known around the world for its beautiful landscapes, its impressive biodiversity, its commitment to protect the environment. It may be pint-sized, but the country seems to have something to everyone. Costa Rica even has its very own transformational festival.
Poster of Envision Festival 2018 – Costa Rica
Most of us have a fair idea of what a festival is. There is Woodstock, Lollapalooza, Viña del Mar, Edinburgh… Those are music festivals, alright. But what is a transformational festival (TF)?
The settings
Playa Uvita is a beach on Costa Rica's Southern Pacific coast, in the Puntarenas province. There is a beautiful waterslide, Cascada Uvita, and a quaint little town nearby. It is located within Marino Ballena National Park. There, between December and April, humpback whales come to mate in the waters off the coast and then go up north again. You can practice all sorts of water sports in the warm, clear waters of the Pacific. What else could you wish for? Wait to see…
The idea
The term transformational festival was created in 2010 by Jeet Kei Leung, a documentary filmmaker, to describe a "remarkable cultural phenomenon".
According to Wikipedia, a TF is "a counterculture festival that espouses a community-building ethic and a value system that celebrates life, personal growth, social responsibility, healthy living, and creative expression".
TFs bring together people from all walks of life: artists, performers, musicians, lecturers, spiritual healers and counselors so they share their life experiences, help others (and most likely help themselves) to achieve their goals on their journey to personal growth and self-discovery.
Some history
The 1st occurrence of the granddaddy of all TFs, Burning Man (BM), happened at Baker Beach in San Francisco in 1986. As part of a bonfire ritual on the summer solstice, Larry Harvey, Jerry James, and 20 friends, burned a 9-foot (2.7-meter) wooden man, and a smaller wooden dog. Along the years, Burning Man changed its venue from beach to desert and gradually evolved into what we now call a transformational festival.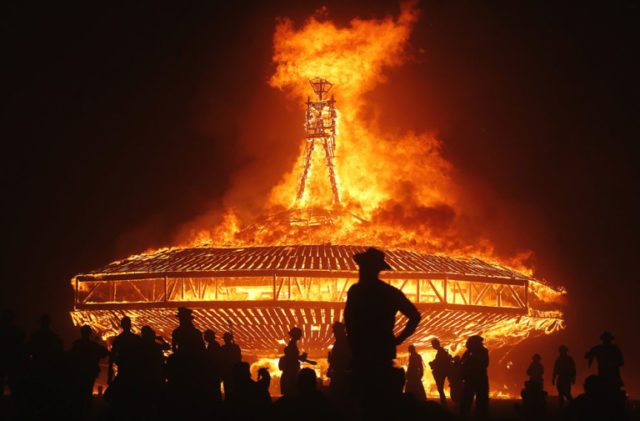 BM even gave its followers a name of their own: burners. The name stuck and now applies to all transformational participants even if it is not BM they are attending to. The festival's leitmotifs, the burning of a wooden man and the building of Black Rock, a temporary city in the middle of the desert, still remain to this day.
What makes them Tick Burn
Nowadays, there are TFs on almost every continent. Even though they are not easy to define, all share some common features. Here are some:
* In a TF you go from spectator to participant. You are encouraged to do instead of just watch.
* TFs are based on a Non-Capitalist Economy model. Most of them are grassroots and are organized by non-profit organizations instead of big brands and corporations.
* And even though there are musical performances, TFs offer workshops and other events. These cover almost any topic, from spirituality to performance and herbal healing, from visual art to completely random and unexpected themes. The interesting thing is that they are all offered by other attendees just like you.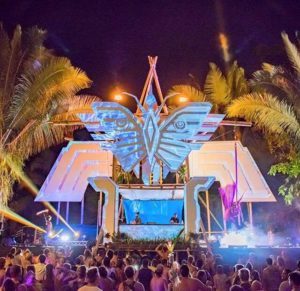 * TFs encourage attendees to leave no trace of their presence on the premises when the event is over. That means picking up and disposing adequately of all the litter. In general, they promote environmental conservation and sustainability.
* Even though the use of substances is common at all types of festivals across the world,
TFs strive to control substance abuse and its ill effects on the participants that take them.
Pura Vida meets Burners
For the last 7 years, Uvita Beach has held Envision Festival. The 5,000+ attendee-event is Costa Rica's tropical version of Burning Man and it is considered by many ones of the best alternatives to it. This annual gathering takes place in February, in Rancho La Merced, a private estate near Playa Uvita.
Some facts
* It was co-founded in 2011 by Stephen Brooks, an American ethnobotanist, and burner, who has been living in Costa Rica since 1995.
* The 4-Day festival is planned as a celebration of nature and spirituality with an emphasis on yoga, art, and music.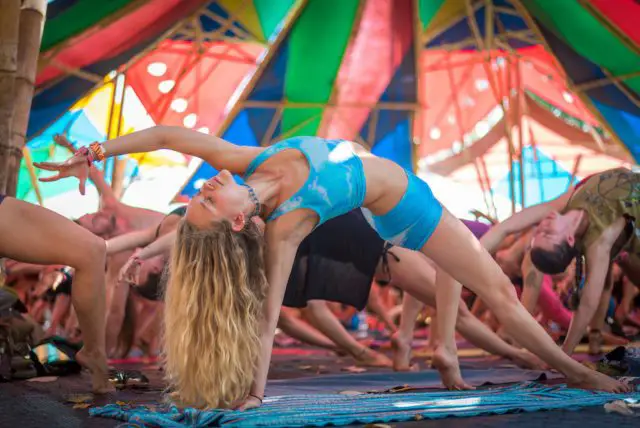 * Envision is based on 8 key tenets; permaculture, spirituality, movement, art, music, community, health, and eco-building.
Of course, not everything TF is nice and shiny. Regarding Envision, in previous years there has been some peaceful protests against the event. They were organized by the inhabitants of Playa Uvita, who were concerned about issues like open nudity and drugs and alcohol use by some of the attendees.
There are always 2 sides to each story. While some locals highlight the economic benefits to the community, others take a stand against what they consider a threat to Costa Rican culture and a bad example to their youths. The festival's organizers have countered the allegations showing some of the community work they are doing and their outreach efforts like Casa Envision, a youth center they are helping build.
Recently a source close to the founders told us that "There's a lot more than meets the eye here. We try to give back to Nature. At the same time, we care about education, employment and job opportunities for the communities around us…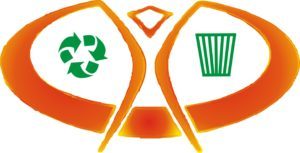 We have strived to keep Envision a really pure festival. It still remains pure… When you enter Rancho La Merced, the 1st thing you notice is that you don't have all the typical big brand names that you see everywhere else in Costa Rica and that tend to dominate most of the events out there".
"The fact is that you can go to a festival on the beach, in a farm that's on the beach and immerse yourself in the beauty of the surroundings, of everything being natural… Like the stages that are built out of bamboo and then taken back down in a very conscious and eco-friendly manner, that makes a difference. With all it has to offer, Envision is indeed a life-changing experience…".
If you are interested in attending this year's edition, tickets are available at Mama Toucans: https://www.mamatoucans.com