For adventure seekers, health enthusiasts, lovers of music and dance, and those who are interested in a unique social experience that supports education, sustainability, community, health, and the arts – the annual Envision Festival happening in Costa Rica's southern Pacific zone late February 2017, is the most happening place to be!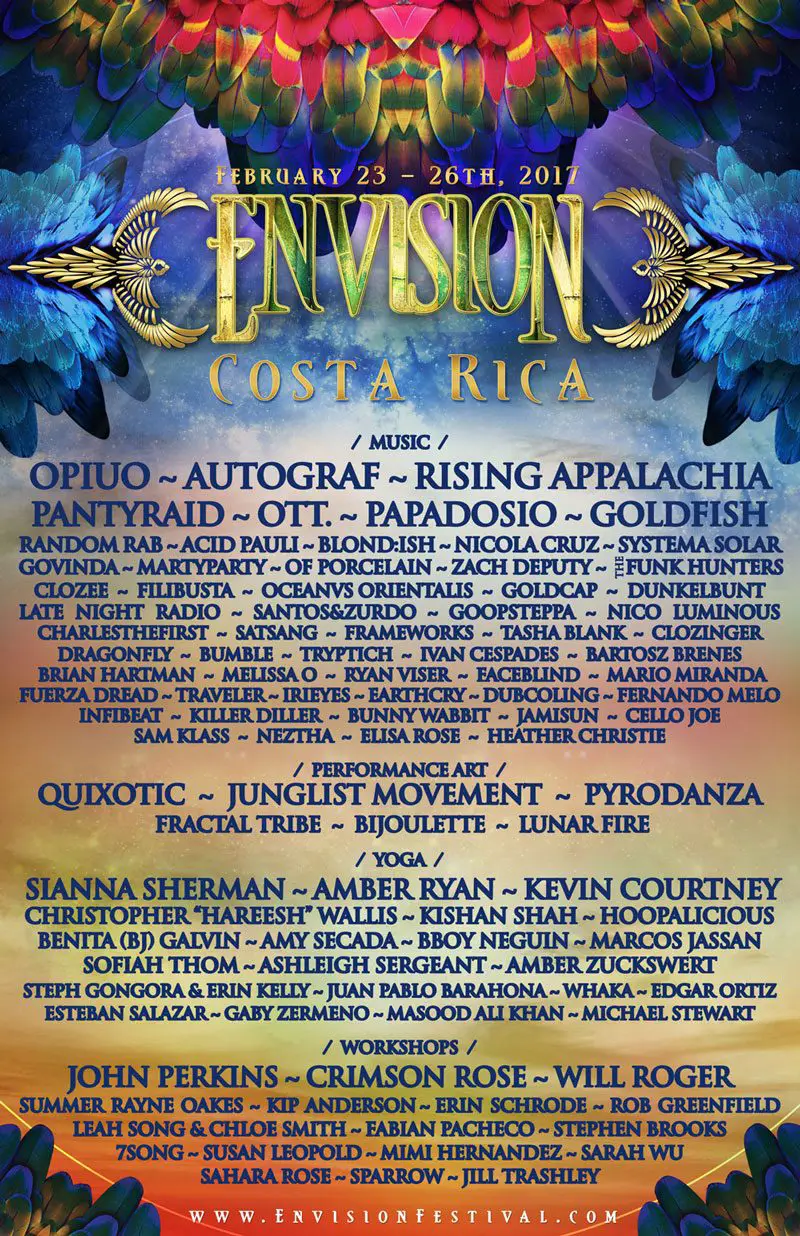 Envision is now in its 7th year, and if the trend continues, the number of attendees, as well as dynamic and cutting-edge presentations and performances will continue to grow and expand.
This years' gathering offers a spectacular and exciting line-up of both local and internationally-known artists, as well as keynote teachers and presenters of a wide array of topics.
Throughout each day presentations, discussions, and workshops will be offered at various locations within the festival. Subjects such as natural healing, herbal medicine, yoga, permaculture, sustainability,  and much more will be presented.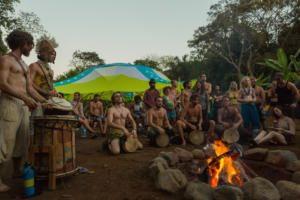 This years' line-up of presenters and teachers includes John Perkins – author of Confessions of an Economic Hitman and The World Is As You Dream It, Leah Song and Chloe Smith of the band Rising Appalachia, Crimson Rose and Will Roger – co-founders of Burning Man Festival, Stephen Brooks – founder of Punta Mona Center for Regenerative Design and Botanical Studies, 7Song, Sarah Wu, and many more.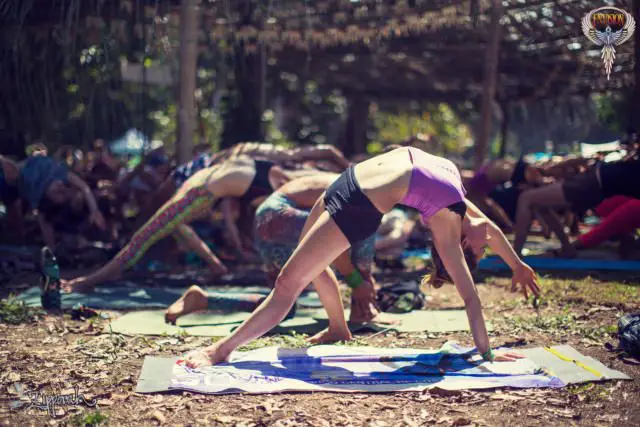 Festival goers who want to stay calm, fit, and flexible have the blessing of yoga, dance, and sacred movement classes offered all day, each day at two different yoga and dance temples. If you are looking for a more health-orientated experience you can camp or rent a private bungalow in the alcohol-free, shady Shanti Town Yoga Camp. Feeling a need to calm down and cool down? Take a break from the other activities, head to the shade, and enjoy the peaceful vibes of Shanti Town. Some of this years lineup of phenomenal movement leaders includes Amber Ryan, Sofiah Thom, Amber Zuckerswert, Ashleigh Sergeant, Heidi Michele, Juan Pablo Barahona, Nicole Gayatri, Natashia Steenkamp, Orpheus B, Edgar Ortiz Salgado, Halo Seronko, and many more masters of movement.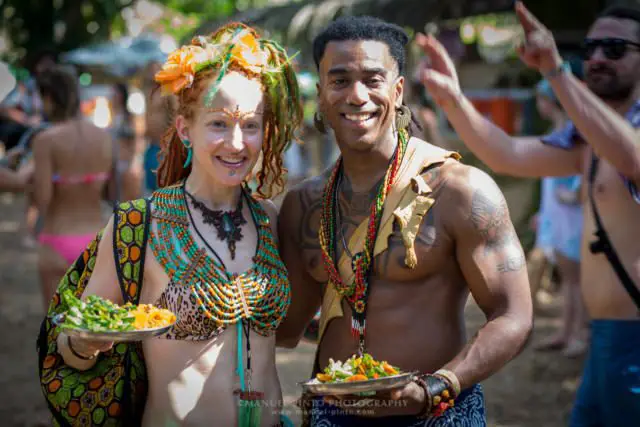 For more healthy-vibes and wellness offerings, attendees can stop by the Village Witches Healing Sanctuary. This haven of healthiness is home to an Herbal Elixir Bar that offers "non-alcoholic, organic, traditionally inspired herbal cocktails made from local Costa Rican and other ethically sourced organic ingredients from North America."
The Healing Sanctuary also features a Free Herbal Clinic, healing therapies such as bodywork, sound healing, and spiritual channeling, a Red Tent Temple site – celebrating the mysteries of the Divine Feminine, as well as an Educational Series offering classes and discussions focused on natural healing.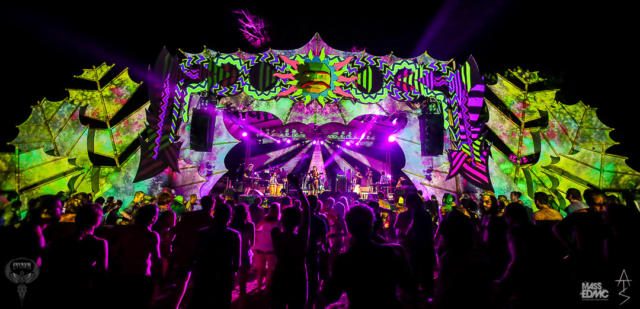 In addition to health and wellness, sacred movement, and cutting-edge presentations and workshops, one of the main attractions to Envision Festival is the music. Several stages featuring local and international performances draw large crowds moving and grooving to the consistent beats offered up each day and throughout the sensual tropical nights. Elaborate, unique, and highly artistic stages are constructed each year. Upon these visually stunning stages DJ's, musical acts, fire performers, aerial artists, and dancers awe the audience with their extreme talents and innovative performances. This years lineup features well-known names such as Rising Appalachia, Random Rab, Autograf, Goldfish, Govinda, Opiuo, and so much more.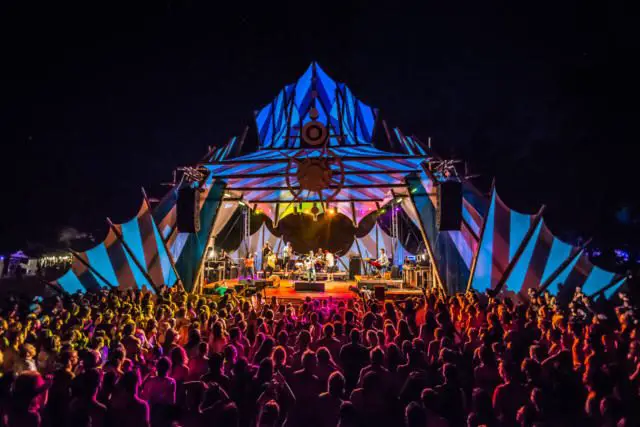 The well-loved, intimate Village Stage highlights newly introduced and local acts. Music connoisseurs will delight in big stage and small stage performances – each with their own appeal and allure, both featuring top-class artists with a multitude of styles.
All ages are welcome to the festival. The Family Dream Oasis offers fun and engaging activities for children and families throughout each day, and the family campground is a kid-friendly, family oriented camping spot. Water lovers can head to the beach to cool off in the gorgeous Pacific ocean, just a few minutes walk from the festival center. For spiritual enthusiasts, The Temple offers an Eternal Fire with daily activities, as well as dedicated spaces for men's and women's circles in the Men's Tipi and the Moon Lodge. The Global Market offers crafts from highly-skilled and talented artisans featuring local and fair trade offerings and The Eco-Hub is a great place to network and connect with other projects, communities, and visionaries, as well as a place to share what your project or community is up to.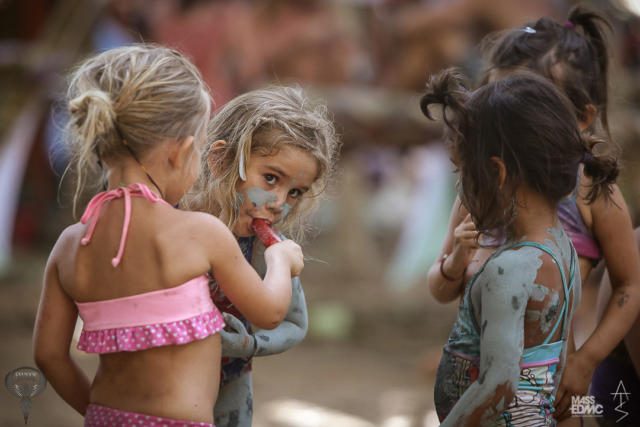 When hunger strikes you can treat your taste buds to high-flavor, top-quality, healthy meal options. Envision features a spectacular array of food vendors offering a diversity of healthy delights ranging from gourmet raw foods and vegan entrees, to international favorites such as falafal sandwiches, pizza, sushi, Indian fare, and beans & rice bowls. Check out the Envision Café for healthy food made from local organic sources. Health-supporting, refreshing, alcohol-free beverages such as kombucha, ginger beer, herbal teas and elixirs, organic coffee, and fresh juices and smoothies can be also be found onsite.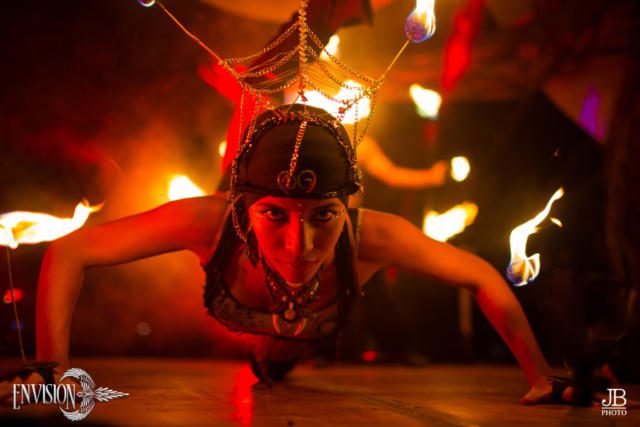 This years festival will take place at Rancho La Merced in Uvita, Costa Rica – February 23-26. Day and full-event passes for this years 2017 Envision Festival can be purchased online at www.EnvisionFestival.com. Camping options, private bungalows, VIP lodging, tours, transportation options, travel info, and more can also be found on the website. Updates and announcements are added almost daily to the Envision Facebook page at www.facebook.com/EnvisionFestival.
Please note that as a leader in sustainable solutions, Envision has created a Reusables Only policy. This means no single use items are to be brought to Envision. This policy supports attendees being responsible and eco-minded participants – bringing their own or renting from vendors – reusable plates, bowls, drinking receptacles, utensils, etc.