If you are one of the people who are attracted to airplanes, airports and control towers, you could value the idea of ​​developing a career as an air traffic controller, which is one of the fundamental tasks within aviation.
And it is that these professionals are in charge of watching over the air traffic of the main airports, to protect the safety of the passengers who travel on the planes, expedite the transit of aircraft near the airports and guarantee the continuity of the flights.
Requirements
To begin with, interested persons need to be over 18 years of age, have a Bachelor's degree in Secondary Education or an equivalent degree, and have an advanced command of the English language.
For this last requirement, it is necessary to have an accreditation of an English level five or higher in accordance with the language proficiency rating scale of the International Civil Aviation Organization (ICAO) or equivalent (B2).
However, there is a requirement that is essential to venture into this area, the opening of a personnel recruitment process by the General Directorate of Civil Aviation (DGAC).
The last time a hiring process was enabled was in the 2018-2019 period, for this reason, work is being done to open new positions for the second semester of 2023 or at the latest in early 2024, according to Fernando Naranjo, general director of the DGAC. The allocation of new positions for specific areas related to air traffic control can sometimes also be influenced by the budget issue of governments.
Written and psychometric tests and practical simulations are part of the tests that applicants for the position must pass during the selection process, where abilities and qualities to fill this position are evaluated.
Between 200 and 350 applications can be received depending on the airport, however, this number of bidders does not guarantee that the available places can be covered, even on occasions the ideal profile has not been found. The process to find the right people for the position can take between six and eight months, however, on some occasions it can take up to a year.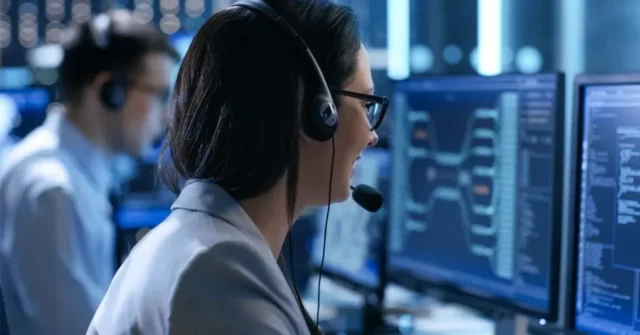 A very technical career
Once a person has been selected, they can enter a technical career in the area of ​​flight information and warning, and over the years they can aspire to be in the control tower and finally, in radar.
Due to the great concentration that they must have to carry out these tasks, they must be prepared to work under pressure, have good conflict resolution skills and an excellent reaction capacity to deal with an emergency.
The working day of an air traffic controller should not exceed six hours during the day, due to the fatigue and concentration that they must have to carry out the activities and the constant pressure to which they are subjected.