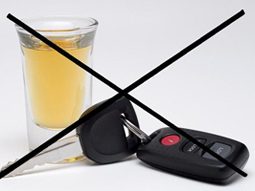 by TCRN Staff

A new service is now in place to help keep drunk drivers off the roads.
The National Insurance Institute (INS) has set up over 300 associations with taxis and other drivers to offer free driver service home if a person feels they are too drunk to drive.
To be eligible for this service, the person must hold an INS policy with "A", "C" and "D" or "A", "C" and "G" coverage.
There are of course certain restrictions. For example the capacity of your vehicle should not exceed 15 passengers, the request for a driver must be made at least two hours in advance. The driver must take you straight home without stops. In addition, this benefit can be used up to three times a year for owners with vehicles newer than 6 years old and once a year if their car is older.
The telephone number to request a transfer is 800-800-8001, which operates 24 hours a day, every day of the year.