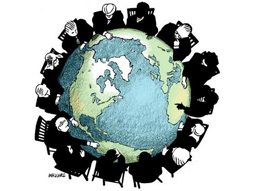 by TCRN Staff

At the close of negotiations last Friday regarding the proposed Free Trade Agreement with Singapore, it would appear that Costa Rica will indeed get immediate duty-free access for all products of interest that were requested.
For Costa Rica's part, this will be the first time that the country will export, with benefits of free trade, agricultural products like coffee, dairy, fruits and vegetables and processed food.
Negotiations for the agreement were virtually sealed yesterday at the fourth round of talks came to a close in the Double Tree Cariari, Heredia in Bethlehem.
A full analysis of the financial services of interest to Singapore remains and that should be resolved within two weeks.
Among the products of this Asian nation that can immediately enter here are certain live animals, fish, some dairy products, vegetables, fruits, fats and cardboard products.
In the staging category, to be implemented over a ten-year term, are the fresh fish, onions, tomatoes, rice, sauces, cereal, cigarettes, paints and soaps, and in five years; fuses, switches and some fiber optic connectors.
In respect to Rules of Origin, Singapore also accepted most of the requests not to export products manufactured with raw materials from third countries.
"We achieved a consensus on the issue of the 20 rules of origin that were pending. Regarding milk, it was accepted that any dairy product must be produced with milk from Singapore to benefit from free trade here," Ocampo said.
Rule of origin guidelines were also set up for certain hard plastic products, fruit juices and cold meats.
Ocampo added that he agreed to allow the selling of a type of flavored milk to add to coffee.
FTA negotiations with Singapore were launched in April 2009.