Cryptocurrencies are the way of the future in business. They are a revolution that is transforming multiple sectors of the world's economy. By leaps and bounds, cryptocurrencies are becoming part of our day to day activities. They are meant to change the way people spend and store their money, the way they do business. Furthermore, they are responsible for generating a number of new business opportunities and in some cases, they have made people rich. Now, how can we become part of this trend? There are several ways and the people at Stonehedge Mining Technologies and Bit CR would like to show you how.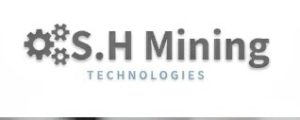 To the uninitiated Bitcoin mining  (and cryptocurrency in general) would appear to be as a technically complex issue. To take advantage of it efficiently, it requires some advanced knowledge of computer science, industrial engineering, electrical/electronic engineering and even a little knowledge of economics. The equipment to mine is noisy and generates a great deal of heat, its components are expensive and finally, there are really very few countries where it is really profitable to mine Bitcoins or other cryptocurrencies. All that is true to some extent. What to do then?
Stonehedge Mining Technologies offers a wide range of services in the area of crypto mining, adapting to the specific needs of each client. They boast a group of savvy specialists with a single goal, which is to provide the best service in Costa Rica in the area of cryptocurrency mining.
What They Do
SH Mining Technologies uses a cloud mining, a proven type of mining that allows you to obtain bitcoins and other cryptocurrencies, remotely, in a data center where everything is processed. It does not require having the mining hardware at home. There is no electricity consumption and no noise or heat resulting from the equipment to worry about.
Why Costa Rica?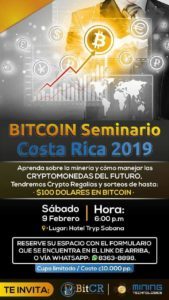 There are many reasons. For instance, when it comes down to profitable cryptocurrency mining, Costa Rica is a very good option. First, for when it is done using renewable energy, the country offers many hours of sun. There is also the alternative of geothermal energy, tapped from its active volcanos. In addition, you can count on eolic energy and of course, on the energy obtained using traditional fossil fuels. This array of alternatives is extremely important because one of the biggest factors in mining is the energy bill. Once this entry barrier is behind you, a world of possibilities lies ahead.
Another good reason is that Costa Rica's crypto ecosystem is healthy and has plenty of room for development. The cryptocurrency market for transactions, and more importantly, for startups and entrepreneurs is growing steadily and more and more people are investing in it.
Knowledge Is Power
On Saturday, February 9 at the Hotel Tryp Sabana on 3rd Av, 38th And 40th Street, San José, Paseo Colon, Stonehedge Mining Technologies and BitCR will hold a comprehensive seminar where you can share ideas and experiences, become aware of the potential and the possibilities offered by cryptocurrencies, and to find out how to become part of this global revolution.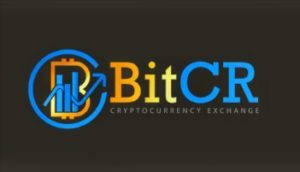 SH Mining's representative for this seminar is CEO Jason Camacho. Jason is an entrepreneur and currency specialist with years of experience in the area. From BitCR CEOs Cristel Ferret and Mauricio Molina Avila will attend as well.
The event will allow participants to benefit from their collective know-how and thus make the most of one of the fastest growing industries there is nowadays. Stonehedge Mining Technologies and BitCR will have surprises and hundreds of dollars worth in Bitcoin prizes.
You can contact them at Whatsapp 83638898.