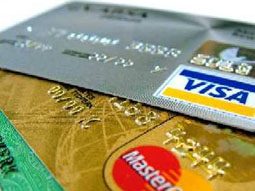 by TCRN Staff

The total amount owed on credit cards in Costa Rica accounted for 2.6% of gross domestic product (GDP).
The debt, as reported by various financial institutions to the Superintendent of Financial Institutions (SUGEF), amounted to ¢486.253 million, while GDP for 2010 will reach 18.4 billion ¢.
The institution that has placed the largest amount on credit cards is the BAC San Jose representing 34.6% of the total.
Banco Nacional (BN) is the second largest credit card lender, with BAC, through Credomatic, handling about ¢ 168,630 million in plastic credit.
All BN cardholders owe a total of ¢ 71.556 million, representing 14.7% of the total.
The rates charged by credit cards for most of the cardholders vary between 54% and 49% annually.
These interests were applied last January on a total of ¢ 61.893 million (the amount owed over a day late).
In just one month, if you apply a 49% interest per annum, growing to a total amount of ¢ 64,420, more than ¢ 2,500 million per month.
"The interest charged by card issuers in many cases may be violating the principle of rationality and proportionality, are abusive and arbitrary in many cases," said Adriana Rojas, who serves as attorney for the organization Free Consumers.
"This (credit card debt) is a national emergency, I have no doubt the social damage this is causing," said Luis Pereira, a lawyer for the firm Attorney At Law, which is legally responsible for meeting for credit card debtors.
Pereira has a blog for card debtors seeking legal help.
In this website people comment on how their debts have risen to the point of being unable to cope, for example.
In view of Pereira, the situation reflects a battle between unequals.
"It's a financial system that almost forces the consumer against the people," said Pereira.
Cinthya Zapata, Bureau of Consumer Support, explained that each bank or card issuer has a duty to address their delinquent customers and help them find a solution to your problem.
"The amount owed should go down, but that is not being provided, the work not being done," said Zapata.