Costa Rica has 2 new endemic plant species, whose findings were published –almost simultaneously– in 2 prestigious international publications. The discoveries were made on Cocos Island and in Guanacaste, according to the National Museum.
This was the case because Alexander Rodríguez, the responsible specialist -together with an interdisciplinary team- works in this department of the Ministry of Culture. "Both investigations were independent, however, by chance, they were published in scientific journals within a few days of each other. This is the final requirement that the new species meet to be recognized as such", explained the botanist.
Stenospermationcoquese is endemic to Cocos Island. Meanwhile, Ilex hamelii is the one that was discovered in Guanacaste, after some years of work. The first plant was published in AnalesdelJardínBotánico de Madrid and the second in Phytoneuron.
From island soil
The new species was collected thanks to collaborative work with the National System of Conservation Areas (Sinac). But also to the experience of park rangers Diego Madrigal, Guillermo Blanco and Jonathan Loría, stationed on Cocos Island. The experts Marco Cedeño, from Costa Rica, and Orlando Ortiz from Panama also participated.
It is a plant of the genus Sternospemation, which belongs to the Araceae family. Species such as the tiquizque and ñampí also correspond to the latter.
StenospermationCocos Island
The park rangers who collected the Stenospermation species assure that this plant is present in a small portion of the island. Likewise, ornamental plants such as Anthurium and Monstera, popularly known as "anthuriums" and "tiger hand".
Sternospemation is the name already given to the genus and coques is the epithet that scientists gave to the species in search of rescuing one of the first names the island had. The park rangers who collected it assure that this plant is present in a small portion of the island. "Its location is very specific and there are few individuals, with a very limited distribution, which makes it very vulnerable", added the botanist from the National Museum.
The genus Stenospermation is made up of 50 herbaceous species that are distributed from Guatemala to Bolivia and Brazil. In fact, 7 out of them are found in Costa Rica and there are epiphytic species that grow on trunks or branches.
A long study: Ilex hammelii
A study independent from the one carried out on Cocos Island formalized a name for a new species: Ilex hammelii. It is an endemic species of the Guanacaste and Tilarán mountain ranges and has been recorded between 900 and 1,600 meters above sea level. "Copies of this plant had been collected for some time, but it had not been registered under a name until now", Rodríguez explained.
Ilex belongs to the Aquifoliacea family, the same to which "yerba mate" (Ilex paraguariensis) belongs. It is a plant whose leaves are very popular in South America in the production of tea.
Ilex hamelii is the one that was discovered in Guanacaste after years of work. "It is a very complex and diverse genus, it has more than 650 species worldwide, distributed in Asia, Europe, North America, Central America, South America, and the Antilles. For this reason, defining a new species in such a broad genus is very complex, since it has to be ruled out that it does not correspond to any of those already published", added the botanist.
In Costa Rica there are about 14 species belonging to the Ilex family and, in this case, Ilex hammelii was proposed as a new species. This happens because it has a unique characteristic: the trichomes or commonly called "hairs" that cover some parts of the plant are star-shaped. "When delving into this group, the literature so far reports only one species with this type of trichome from Panama. However, with very different characteristics and qualities from the Costa Rican, which rules out that they are the same", he added.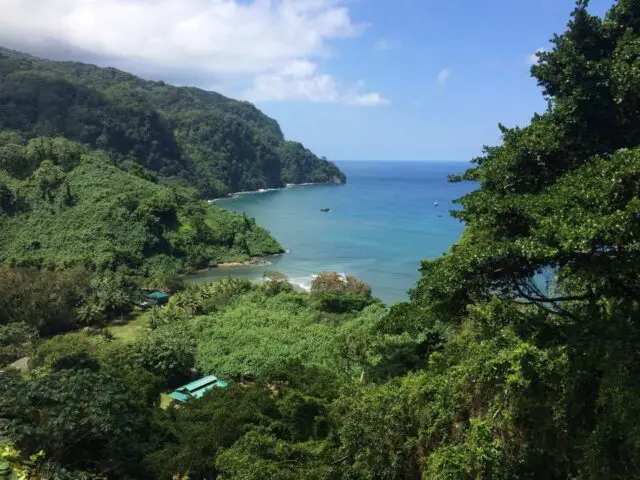 How is it defined that a species is new?
Professionals in taxonomy are the ones who usually come to determine that a plant is a new species for science. As Rodríguez explained, taxonomists generally have a sufficient reservoir of knowledge that allows them, as a first step, to intuit the rarity of a species.
The second step is to compare with other species already registered in the country, through the use of national herbaria and the review of local scientific literature. Upon passing the second step, and concluding that the species has not been recorded in the country, a third step proceeds so that it could result in a deeper and more detailed investigation.
Specialized literature that is related to the identification of the species under study is examined and it is determined to which other species it could be related. It is also compared with images or specimens of those related species, their morphological and often ecological characteristics and their differences or similarities are determined.
Based on the previous lines, the professional in taxonomy concludes if the species under study is new to science or corresponds to one already reported in another region outside the country. Such a process can take a short time when there are few species, or many years in the case of more complex families, as was the case with Ilex, with a wide distribution worldwide.