Today, August 23rd, the arrival of SEA PRINCESS will give the official signal to the cruise season 2018-2019. In total, Limón will receive 110 vessels that will arrive at the Hernán Garrón terminal.
JAPDEVA will receive more than 224,000 passengers this season. It will directly impact the economy and development of local tourism considering that, in just one day, each cruise passenger invests around US$ 80 in Limón.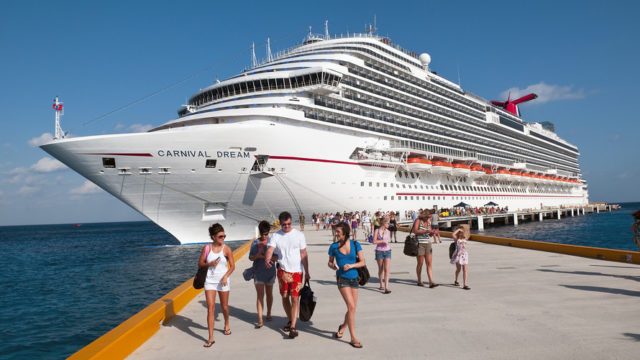 This year, the controls have been increased to attend in a special way the security protocols, inattention to the visitors inside and outside the port facilities.
In conjunction with the Costa Rican Institute of Tourism (ICT), the verification of tourist declarations has been increased. It allows increasing the quality standards of the Limón destinations, offered to international cruise passengers in each cruise line.
The promotion strategy of Puerto Limón as a diverse, multi-ethnic and pluricultural site takes advantage as a destination on the Caribbean routes recommended by the FCCA. Evaluations of the last season 2017-2018, position the Caribbean destination in Puerto Limón as a place of preference for cruise ship visitors.
The ships Carnival Cruises, Princess Cruise Line, Holand America, Tui Cruises; Viking Cruises, Norwegian Cruises, Celebrity Cruise Line, Royal Caribbean, and Pullman Tour with the cruise Monarch are some of the lines that will approach the coast of Limón from this August 23rd.
The installed capacity of JAPDEVA and its port experience will make it possible to simultaneously attend 3 cruises on the same day on January 24th, 2019, February 3rd, 2019, February 14th, 2019, March 7th and 16th, 2019.
The arrival of cruise ships to Puerto Limón has a positive impact and generates a direct economic movement due to the increase in consumption in restaurants, handicraft trade and other areas of local and rural community tourism.
The local tour operators, transporters, local guides, promote the history, the exuberant nature of the Caribbean Limonense and the diverse culture.
"The Institutional Policy of JAPDEVA as a Port and Development Authority is to increase cruise tourism in Puerto Limón and specialize in the Hernán Garrón Terminal, together with other projects under consideration such as the development of a Marina", said Greivin Villegas, CEO of Japdeva.