Let's face it! La Sele did not have it easy when they met Brazil this Friday. The 2 times Costa Rica and Brazil had met in World Cups before, in 1990 and 2002, the Brazilian Canarinha won, with 6 goals scored against 2 conceded. To boot, in its debut in this World Cup, the Tico team fell 1-0 against Serbia.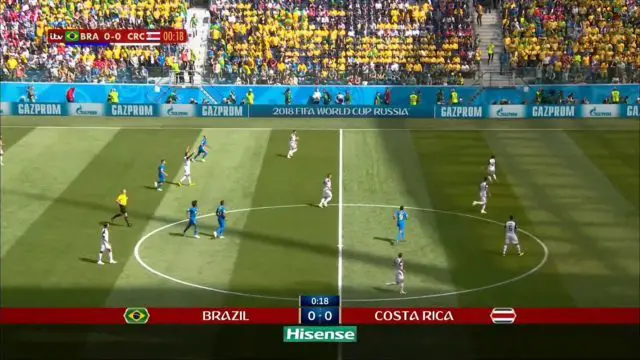 Including the present edition, Costa Rica's squad has played the tournament 5 times: Italy 1990,  Korea/Japan 2002, Germany 2006, and Brazil 2014. Brazil, on the other hand, has won the World Cup 5 times: Sweden 1958, Chile 1962, México 1970, USA 1994, and Korea/Japan 2002. Furthermore, it is the only team to have played in every FIFA World Cup since the competition was created in 1930.
Does that mean that La Sele should have abandoned all hope? Not by a long shot…
Against All Odds
The Tournament's history is full of surprising results:
Germany 0 – Mexico 1 (Russia 2018)
As the reigning champion, Germany is among the favorites to win the event. Nevertheless, on June 17th, Mexican winger Hirving Lozano scored a goal that wrecked Germany's always dangerous Nationalmannschaft. The team had not lost its opening game since 1982.
Argentina 0 – Croatia 3 (Russia 2018)
Argentina is often mentioned as a favorite in the race for the world soccer championship. Nevertheless, on June 21st, the South American squad, with a 0-3 loss in their last match, got its collective "albiceleste" (white and blue) aspirations kicked out by Croatia. Not even Leonel Messi, its famous attacker, could revert the costly fall. Now, Argentina is almost out of the competition. The last time Argentina did not survive the group stage at the World Cup was in 1962.
Brazil 1 – Germany 7 (Brazil 2014)
It was the World Cup every Brazilian had always dreamed to be at. The Seleçao, playing on their own turf, was in a "Clash of the Titans" semi-final against Germany. The fabled "Penta" was within reach. It was not to be. Germany trounced a dazed and confused Brazil 1-7. They even scored 5 goals in 29 minutes. Germany went on to become the World Champions and Brazil ended up in 4th place after a 3-0 loss against Holland. The match has since been called the Mineirazo.
Spain 1 – Holland 5 (Brazil 2014)
In Brazil, Spain was the defending champion. Yet they opened their campaign with a defeat against Holland. It was a flashback from South Africa 2010, where they suffered another major upset with a 1-0 defeat to Switzerland. After that, Spain managed to compose themselves and with their tiki-taka style, they went on to win their 1st World Cup title. This time though, they received a "manita": one goal for each finger. In 2014, Spain did not take off from the group stage.
Costa Rica in "Italy 1990" and "Brazil 2014"
The Ticos made history in their 1st World Cup. In their debut against Scotland, La Sele won 1-0. Subsequently, they fell by the minimum before Brazil and, in the last game of the 1st round, they surprised the world with a victory 2-1 over Sweden.
In Brazil 2014, la Sele was considered the weakest team in "El Grupo de la Muerte", a pool shared with 3 former World Cup Champions. Amazingly, they beat Uruguay (3-1), and then Italy (0-1) and England (0-0). La Sele went on to the next round and lost in the penalty shootout against Holland. Not bad at all.
Of course, no recount of surprising World Cup results would be complete without mentioning the granddaddy of them all: The "Maracanaço".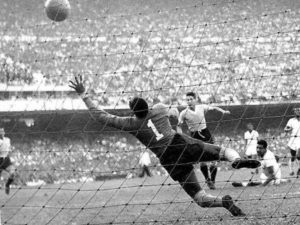 In 1950, Brazil was expecting to become World Champion. In the last match of the World Cup, played in Rio de Janeiro, after demolishing Sweden 7-1 and Spain 6-1, the Seleçao needed only a draw against Uruguay to win the Jules Rimet Trophy. Uruguay, the 1st champion of the World Cup, was the final threat to their expectations.
The game was held at the Maracanã Stadium, the biggest in the world at the time. It had been specifically built in preparation for the Cup.
After a goalless 1st time, on 47′ Brazil scored and the public went wild. But Uruguay did not cave in and on the 66′ equalized the game. On 79′, "Los Charrúas", Uruguay's household name for their team, scored again. The Maracanã went dead as almost 200,000 spectators in the stadium could not believe what was going on. In a total reversal of fortune, Brazil had lost. For the Brazilian fans, the Uruguayan victory was a national tragedy. In fact, it is still considered by many the worst sporting defeat in the country's history.
The moral of the story is that in a long tournament like this, and in spite of any previous stats, it is not a good idea to jump to conclusions.
The Game
Last Friday's match can be resumed in one long sentence: Big bad Brazil scored 2 goals to tiny hopeful Costa Rica (in 7 minutes of stoppage time), to have their 1st win of the 2018 tournament. What this recap would leave out is the dogged defense La Sele put up during 90 minutes.
True to his reputation, Keylor Navas performed some nice acrobatics in order to keep his nets safe. On the other hand, Neymar exaggerated, see-through drama queen dives got rewarded with a penalty kick, later reversed by the VAR. He eventually scored the 2nd goal.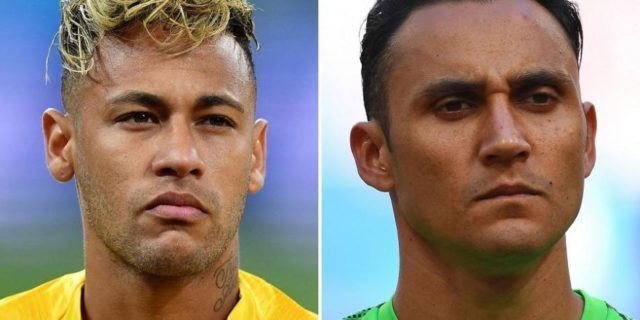 What is next?
Each team has different expectations for this Cup. For the 1st time since 1978, Brazil has begun a World Cup without winning their 1st game. Curiously, Brazil has not won any of their last 3 World Cup matches (2 in 2014 and 1 in this Cup). After the setback of their initial game, a lackluster draw against Switzerland, the Brazilian "verdeamarela" (green and yellow) had to reassert itself as a real World Cup contender and a favorite to hold up the Trophy. So, in spite of this victory, Brazil's true might is still a big if.
This 2nd game was crucial for Costa Rica. They needed to win its first 3 points, or at least to draw against Brazil. This loss to the Seleçao puts an end to the Ticos' campaign, as the maximum number of points they could get is 3, (if they manage to defeat Switzerland) and that would not be enough to move on to the 2nd stage.
It is still a long way to the top but if they make it through the qualifying games next season. La Sele will have another chance to reach for the moon at Qatar 2022.
Previous Related Article: 2018 World Soccer World Cup in Costa Rica (1)