No matter what you call the sport: football; fútbol; soccer; futebol; balompié; calcio… It is the World Cup time again! Every 4 years, for a whole month, aspects like where you are or where you are from, are not important. Millions of throats around the world will be ready to yell "GOOOAL!" at the slightest provocation.
In Costa Rica, the situation is no different. The Ticos' passion for the sport equals the one in Brazil, Argentina, or Germany. Here, fútbol is more than a national sport. It is almost a religion and La Sele are their prophets.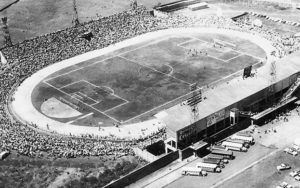 Short history
According to historical records, the 1st "official" fútbol match in Costa Rica took place in July 1899 in La Sabana, San José. Since then, soccer has become a very important part of the country's culture. It is not just a sport, but a part of the Costa Ricans' pride and ethnical identity.
5 fútbol facts
All over the country, people of all ages play in "mejengas" (unofficial, informal, and friendly matches) all year long.
Many of the country's largest institutions and companies like banks and breweries sponsor amateur games and teams.
Costa Rica's main professional league is Primera División. The teams that most frequently get to the national championship's finals are the popular Alajuela, Saprissa, and Heredia.
With more than 100 years of existence, the Cartaginés Sports Club is the dean of Costa Rican football. However, some say it is cursed. Since 1943, the team does not win a national title. Legend attributes the dry spell to a Spanish priest, who cursed the team for the excesses that occurred in his church during the celebration of their last championship.
The National Stadium of Costa Rica in the Metropolitan Park of La Sabana is one of the most modern sports arenas, not only in the country but in Central America. It was completed in 2011 and has a capacity of 35,175 seats.

Modern National Stadium of Costa Rica
…And 5 figures
Costa Rica has long been an exporter of players to many teams in the world. To name just a few:
Emilio Sagot. Considered by many the best Costa Rican goalkeeper of the 20th century, Sagot was the 1st Tico goalkeeper to play abroad, in Mexico.
Paulo César Wanchope Watson. A household name in Costa Rican soccer, Wanchope was a striker. He played for Manchester City in England and Málaga in Spain. With La Sele, he played 2 World Cups (2002 and 2006), one Copa América (2001) and 4 CONCACAF Gold Cups. 
Luis Gabelo Conejo. Following his performance at Italy's 1990 World Cup, Gabelo became the first Central American goalkeeper to play in the Spanish First Division.
Keylor Navas. The most famous and recognized Costa Rican footballer worldwide, Navas helped Real Madrid win several championships and international cups.
La Sele
The National Team's popular nickname comes from Spanish: La Sele(cción), "The Selection".
It qualified for the World Cup the very first time in 1989 and finished Italy's World Cup 1990 among the best 16 teams.
At 2002 Korea/Japan's World Cup, La Sele reached the 19th place.
At 2006 Germany's World Cup, the team plummeted to its worst World Cup performance ever, as it finished 31st out of 32 teams.
In Brazil's 2014 World Cup, la Sele was considered the underdog in a group that included 3 former World Cup winners. Instead, the team made history when they defeated Uruguay (3-1), Italy (0-1) and achieved a goalless draw against England. (This result knocked England out of the Cup). The team made it to quarter-finals, where they lost against Holland in the penalty shootouts.
Costa Rica vs Serbia
Many may see Costa Rica's debut in this World Cup, against difficult Serbia, as a lopsided match, with long odds (7/2) for the home team to come out victorious. But it would not be the first time David has defeated Goliath. La Sele, with players like Keylor Navas, who plays for Real Madrid and has been dubbed the 'World's Happiest Goalie', and the striker and midfielder Bryan Ruiz, with experience in European teams, could turn out to be a much tougher opponent than the pundits give it credit for.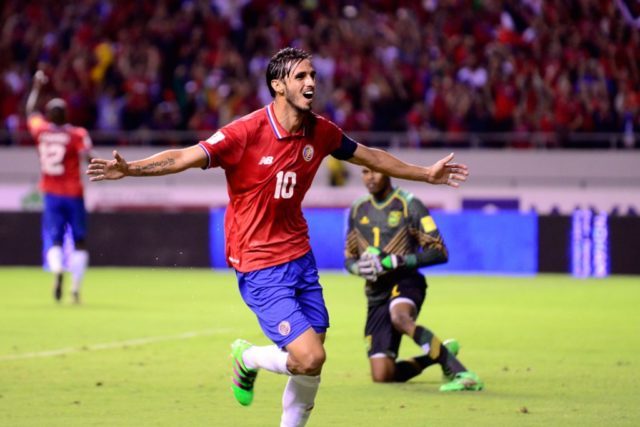 In any case, the whole country will be hanging from a thread from the moment the whistle blows until the end of the mejenga. This is likely to be a quiet, lonely Sunday in Costa Rica, as everybody will be watching their TVs, rallying for La Sele. And of course, if the "gods of fútbol" smile on the home squad, a country-wide yell of "GOOOOL!" will spring out of millions of hearts, and will mark the beginning of the party. Pura Vida!
Next Related Article: Costa Rica in the 2018 Soccer World Cup (2)