Digital transport platforms have been a light at the end of the tunnel for a large part of the people in the world who have had a good experience with them, on the other hand, for those who have gone through unfavorable situations when trying the service, the alternative that women can be transported by women is a relief and you can not imagine the success it has had.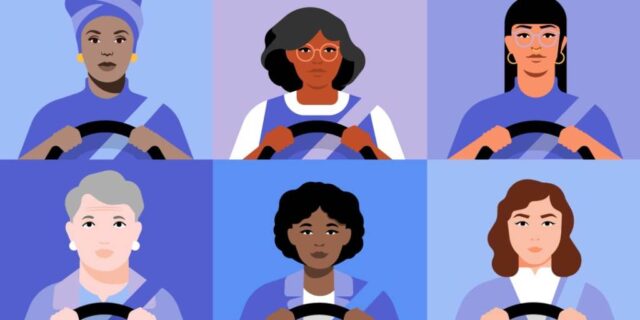 Costa Rica has been an example of countries that now have the transportation option so that women can travel comfortably and safely. We are talking about Girls Ride, a platform that has three drivers and is looking for many more through a selection process.
A safer ride
And it is that Girls Ride, arises after so many testimonials from young people denouncing drivers who strayed off the road or began to masturbate in front of their clients. One of them named Kishla Hanson posted on her Twitter account, "the terrible experience with a driver" last December 2022, emphasizing the wish that the day would come when "women are safe and always return alive to their house".
RebecaHerrera, is the name of the creator of the women's transport service for women "Girls Ride", which since October of last year has been accepted in the Central American country and serves as an example for other countries.
For Herrera, she personally felt the need to use secure platforms, as a woman and as the mother of a two-year-old baby. It is worth noting that she, as well as friends and members of her family, had gone through unpleasant experiences and creating the transport platform was the best solution.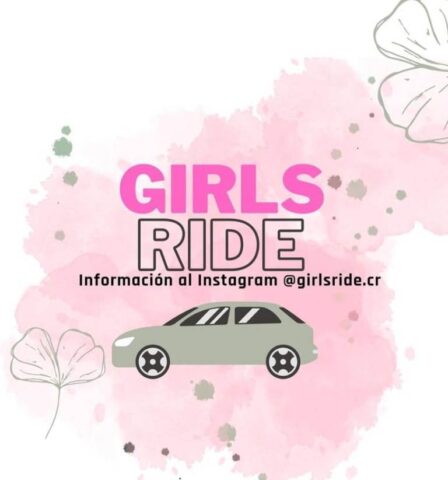 A very rapid success
She started by herself moving her friends and that's how word got out about the service. She considers that she has had very rapid success, promoting an initiative that, beyond making trips between girls, is helping each other.
For now, as we mentioned, Girls Ride has three drivers: Rebeca, Nicole and Daniela, but there are interested parties and they are being evaluated to continue growing.At the moment, they are focused on the Greater Metropolitan Area, although girls from Puntarenas and Guápiles, Pococí and Limón have been waiting to join.
For those interested
To be part of Girls Ride, you only need to have a four-door vehicle in good condition, with up-to-date papers, a stamp, a technical inspection and that it is insured. The future driver must be over 21 years of age, have a light vehicle license and submit her delinquency sheet.
For girls who wish to contact the safe transport platform for women, you can do so through the Instagram account: girlsride.cr, there you must fill out the form with your personal information, full name, point of departure and arrival, the day, time and a photo of the ID, so that you have the identification.
Girls Ride work hours are: Monday, Tuesday, Thursday and Friday from 3:30 p.m. to 10 p.m. and on Wednesdays from 7 p.m. to 10 p.m. although there is already a young woman who works in the morning before noon. Weekends cover any time based on availability until 10 p.m.
Other countries other transportation alternatives for women
Trips4Women is a transportation platform in Miami, Uber by women for women. It arose after two cases of rape in transport.It is an urban travel app that advertises with the slogan "women transporting women", which is headquartered in the city of Coral Springs.
In Argentina there are 13 cities
Uber already has a transportation platform for women in 13 cities in Argentina, which has the name "UberEllas", designed for women who choose to drive, provide a safe service and generate profits with the app.
UberEllas allows female drivers to choose trips only with users identified as women.Finally, each safe travel platform for women and their children is, without a doubt, an advance that gives female drivers the possibility of becoming economically independent in a more comfortable and ideal work environment.