Every year, a gigantic expatriate community use to value the best and worst destinations to settle away from home. In that sense, 12,500 InterNations members from 166 different nationalities performed a survey to evaluate, according to their own experiences, the best countries to live abroad.

The list evaluated more than 40 individual aspects such as quality of life, ease of settlement and work, family life, personal finances and cost of living, among others. It was led by Bahrain (Persian Gulf) due to its exotic beauty and a wide mix of cultures, in addition to their great ease of settlement and high professional satisfaction: 25% of those surveyed said that they began to feel at home practically immediately.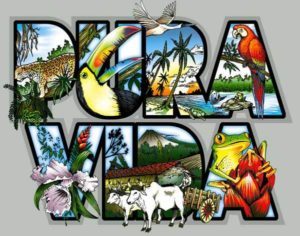 Then Costa Rica appears with its eternal offer of happiness and tranquility, surrounded by friendly and happy people. "The warm welcome of its people and the attitude towards the foreigner, besides its pure vibration life, deserves the second place to him," assures the article published by Forbes magazine.
The 3rd place was appointed to another Latin American destination: Mexico. "Its climate is almost perfect, its people friendly and its food is delicious", cites the article, which praises its ease to settle and that every cent spent is always a good investment.
At the other end of the list, Kuwait, Greece, and Nigeria, especially on issues of financial insecurity, poor quality of life, and little personal happiness. InterNations also highlighted some of its winners in specific points: Portugal, for example, is the nation with the best quality of life offers; Vietnam the cheapest; Czech Republic, the best to work; Finland, the best to raise a family.
To conclude, the mentioned list often varies depending on the standards of living of the countries included for their respective populations.