The British actor Christian Bale, famous for his role of 'Batman' in the trilogy of "The Dark Knight", came to Costa Rica to celebrate New Year's holiday.
The General Directorate of Migration and Foreigners (DGME) confirmed that the winner of the Oscar for "Best Supporting Actor", in 2011, entered our country on December 25th, at 11:13 am. Until the closing of this note, there were no departures from Costa Rica.
TIP: Get our latest content by joining our newsletter. Don't miss out on news that matter in Costa Rica. Click here.
This visit is the 3rd one made by the 45-year-old actor so far in 2019: December 26th, 2018 – January 5th; 2019; March 28th, 2019 – April 6th, 2019; December 25th, 2019- (No registered departure yet).
Bale has participated in more than 4 dozen films, among which "Batman", "American Psycho", "The Fighter", and "American Hustle" stand out. With the penultimate of these films, the artist won his 1st and -up to now- only Academy Award.
In the category of "best supporting actor", Bale was also nominated in 2016 (for "The Big Short"). In the "Best Actor", he was among the finalists of 2014 (for "American Hustle") and 2019 (for "Vice").
For those same films, in the same years and categories, he was nominated at the Golden Globes (winner in 2011 and 2019), the British Academy Film Awards, and the Actors Guild Awards (2011 and 2014).
Another famous British seen on the Costa Rican beaches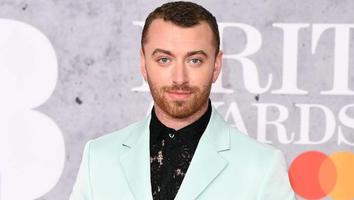 Last Monday, photographs of British singer Sam Smith also circulated on social media in Playa Linda, Puntarenas. The Directorate of Migration and Foreigners told us that the artist's entering was on December 28th, 2019, with no departures recorded so far.
Smith is known for films such as "How Do You Sleep?", "Stay with Me", and "Writing's on the Wall". The singer, aged 27, has won (from his debut in 2014) 4 Grammies, 1 Oscar, 1 Golden Globe -the latter 2 by "Writing's on the Wall", which was used in the movie "Specter", by secret agent James Bond-, and 3 Billboards.