This watch has become fashionable in the first communions, on birthdays and many of the parents consider buying it for the summer. GPS watches for children allow parents to have them permanently located, call them and even listen to their conversations.
Technology is ahead of us and sometimes issues arise that overwhelm us with the novelty and those were the ones that happened with the spy watch or GPS bracelet with microphone included and many more functions. The use of this spy watch is being made of the innocent era, which can record conversations that your child has with another person.
TIP: Get our latest content by joining our newsletter. Don't miss out on news that matter in Costa Rica. Click here.
Where does the success of these devices come from if they are so dangerous? Let's go
What is the clock itself for?
GPS watches have become the previous step to having a mobile. These devices that mimic smartwatches for adults have a slot to insert a SIM card that allows the child to call and receive calls.
In all models, this functionality is limited to a few phone numbers for both incoming and outgoing calls so that children can communicate with their relatives or trusted persons in specific cases, without being able to receive calls from strangers.
Another common feature in all of them (and the one most demanded by parents) is geolocation. Most of them have GPS technology, which allows you to locate the child at all times through a mobile application, they can follow the child's steps and even establish a safe area to receive an alert in case the child passes it.
Not in all but in many, these two functions are completed with some features that make the watch an instrument worthy of a spy movie. The spy call, for example, allows parents to activate a clock microphone remotely and listen to what the child has around them.
In other cases, it is possible to activate the camera without the child noticing and being able to see from the mobile application where the child is.
Over Control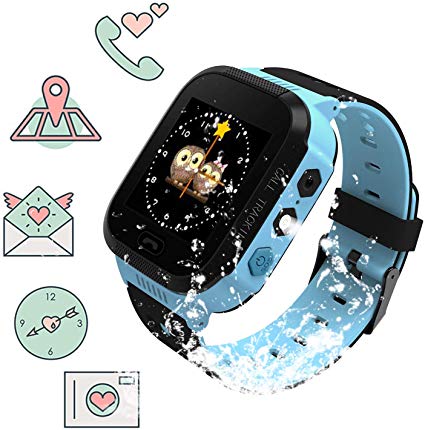 The use of these functions allows parents to locate their children whenever they wear a watch to see what they do. It is about absolute control to the point of having a record of their conversations or images and although technology makes it very easy for us today and technically we can make it encourage parents to reflect on whether it is really necessary? Perhaps resorting to this need for control may be justifying in many fears that parents and protective adults have about various dangers that can stalk children and teenagers.
GPS watch functions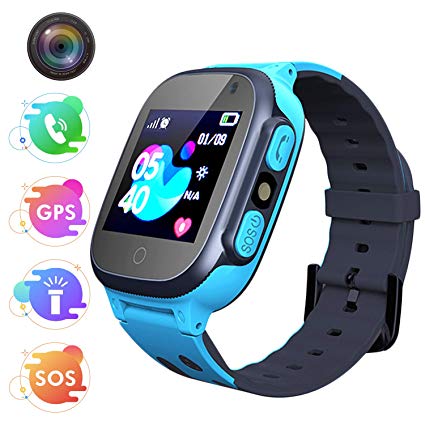 GPS trail.
As parents, our greatest fear is losing our children. Panic goes through when you begin to realize that you have no idea where your child is. This is a nightmare that no parent wants to experience. Fortunately, there is a watch with GPS tracking. This allows you to track in real-time. All you have to do is download an application that will connect to your child's smartwatch. With global and responsible positioning.
SOS alerts
The capabilities of SOS can be one of the most important features of a smartphone watch. If your child is in a dangerous situation, you can press or hold a button that will send an emergency alert to your phone (through the application) and will ring on 3 or more continuously programmed telephone lines until the call is answered. The peace of mind provided by the SOS alert is priceless and necessary.
Bidirectional calls
Unfortunately, bi-directional calls are not a requirement on all devices. In reality, not all smartwatches are equipped with two-way calls. This allows your child to call you and several other programmed numbers, as well as receive calls from those same numbers.
Camera
Having a camera on a child's watch is for entertainment purposes only. It has no security benefit of any kind. However. Children enjoy having a camera to play.
Impermeability
While safety is paramount, you also want a watch that can withstand heavy use and possible damage especially water damage.
Technical specifications.
Don't forget to check the specifications of each device.
You want your watch to have a good battery capacity is reasonable, higher is even better.
You will also want a reasonable amount of storage space and a good operating system.