Featured Columnist – Health
Ileana Alfaro
Certified Dermatologist
With thousands of new cases diagnosed annually and increasing numbers daily, skin cancer is the most common cancer in the world, even above breast and prostate cancer.
Melanoma is not the only risk of UV light overexposure. Also linked to UV exposure are basal and squamous cell carcinomas. They're usually easily removed but the American Cancer Society counts 2,000 annual deaths. When diagnosed early, skin cancer has a low mortality rate, that is the reason for the importance of the autoexam.
Even more important, because most types of skin cancer have been linked to sun exposure, you can reduce the risk of being diagnosed with skin cancer by avoiding the tanning beds and overexposure to the sun, plus adding a sun block to your daily care routine. The reason for these measures is that the UV light can damage your DNA.
"If there was enough (UV) to give you a tan, it had to have triggered DNA damage," says Dr. David Fisher of the Dana-Farber Cancer Institute and a spokesman for the Skin Cancer Foundation.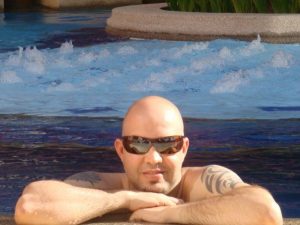 A good tan provides the equivalent of a sunscreen rated just SPF-4, and even good tanners can get melanoma, says Dr. Margaret Tucker of the National Cancer Institute. Their risk, like everybody's, increases with increasing UV exposure.
The World Health Organization's cancer division listed tanning beds as definitive cancer-causers, due to the ultraviolet radiation that they emit. They have been considered "probable" carcinogens, until an analysis of numerous studies that concluded the risk of melanoma jumps by 75 percent in people who used tanning beds in their teens and 20s.
Now, the U.S. Food and Drug Administration, which has long regulated tanning beds as "Class I devices," a category of low-risk medical devices that includes bandages and tongue depressors, is trying to take them out of business. Tanning beds do bear some warnings about the cancer link, but the FDA recently decided those labels are not enough. The FDA requires labels on these devices that warn of skin aging, skin cancer and eye injury.
For its part, the Skin Cancer Foundation would like to see the classification of tanning beds changed to a class II device. And also would like to prevent the devices from containing mirrors, which amplify the power of UV exposure.
"We don't recommend using them at all, but we know people do use them so we want to make them as low-risk as possible," says FDA UV radiation specialist Sharon Miller.
"The use of tanning beds can be deleterious to your health and we hope to encourage governments to formulate restrictions and regulations for the use of tanning beds," report coauthor Beatrice Secretan, from the Cancer Monograph Working Group at the International Agency for Research on Cancer in Lyon, France, said.
Dr. Jeffrey C. Salomon, an assistant clinical professor of plastic surgery at Yale University School of Medicine, said: "I never recommend tanning bed usage to my patients. To me, it would be like recommending smoking to a patient.¨
This month, Domingo Argüello, our Olympic athlete and beloved broadcaster had a skin cancer surgery which I performed. It was the result of tanning bed exposure at a frequency of half an hour three times a week. He said that when he was diagnosed he never thought that this could happen to him..
¨They never told me about the risks (the tanning bed owners), they said that tanning beds were safer than the sun exposure, they even said that there was no need to use the eye protectors¨, Domingo said.
In regards to the declarations given to Al Día by Maria Luisa Avila where she said that tanning beds are recommended in half an hour sessions and 10 minutes sessions in sensitive skin, he said: ¨It is absurd that our country's health director says this atrocities! It is like saying that it is not dangerous to be in contact with an H1N1 patient. ¨
Now Domingo says that he would never be overexposed to UV light ever again. The idea is not that you become a cave-dweller, but to make my people aware of the existing risks in UV light overexposure.
So be out before 10am and after 3pm, when those UV rays penetrate less, and use a good sunscreen that protects you from UVB and UVA like La Roche Posay's Anthelios. And in case of wanting that golden looks please use cosmetics or spray tanners instead.