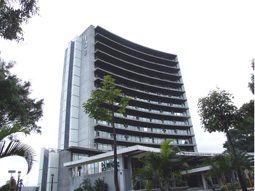 by TCRN Staff

The Instituto Costarricense de Electricidad (ICE) has once again postponed the sale of prepaid cell lines to late March early April.
Originally they had announced in February to begin the marketing of 110,000 GSM connections, but it did not however those interested in obtaining one of these services can be entered on a waiting list by calling 193 or the 115.
Currently, 26,600 users use the service as part of a pilot plan launched in 2008, with a similar number that are on the waiting list.
Elbert Duran, press spokesman for ICE, said there were compelling reasons, mainly technical, that forced them to reschedule the sale of the lines.
"This integration is very delicate and we have not made the necessary progress. Nor do we want to begin to sell the lines, if the service is not optimal," said Duran.
Moreover, the institution is training to personnel needed to handle the sales and technical assistance.
Duran said that ICE will offer some of the lines through Kolbi packages, which include airtime minutes and the cost of the phone.