A group of 200 people from the central canton of Limón will begin English classes in March, due to the Alliance for Bilingualism (ABi) program promoted by the government with the aim of giving greater employment opportunities to the inhabitants of this province, which has been behind for a long time.
"The province of Limón is a priority for the Government. We have made an important effort to start as soon as possible with this training process that will allow these people to improve their occupational profile and obtain the necessary skills and abilities by mastering a second language for their future employment", said the Minister Labor and Social Security, Steven Núñez.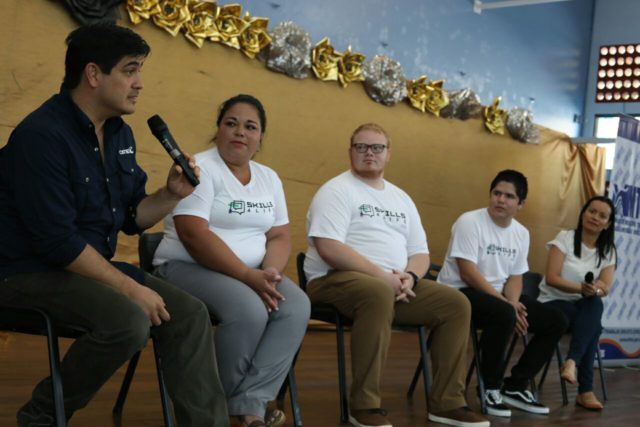 The news was received the morning of last Tuesday, during the tour that President Carlos Alvarado carries out along with some of the ministers of his portfolio. They also have supervised the works of the Matina dams and celebrated the inauguration of the Bataan Sports Center, among other activities.
In this project, the government invests ¢ 684 million and plans to train some 600 people in total by 2019 with the "Skills for Life" program, and the various training programs of the National Employment Directorate (MTSS).