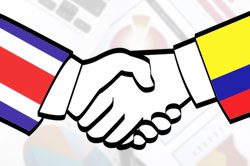 Costa Rica is a fundamental and natural step in the consolidation of commercial relations between Colombia and all the Central American region, in the process of export diversification. It represents almost 26% of non-mining exports to the region, "says María Claudia Lacouture, responsible for that portfolio in the Colombia Exporters coordination office.
Antioquia
Of the departments of Colombia, Antioquia is the one that has shipped most goods to Costa Rica during the term of the different trade agreements signed between the two countries. This region exported to the Central American country 25.9% of the sales made by Colombia in non-mining-energy goods, ie US $ 50.3 million.
This department was followed by Bolívar, with the US $ 36.9 million, which corresponded to 19.06%. In this ranking, the third region was Bogotá with the US $ 33.2 million, 17.2% and from Valle del Cauca US $ 24.3 million were shipped, equivalent to 12.5%.
For his part, the researcher of Fedesarrollo, Mauricio Reina, makes it clear that "the Costa Rican case" puts forward the seriousness with which Colombia should take the task of taking forward a financing law that allows compliance with the Fiscal Rule. That is a key message at times when some voices are heard saying that the norm should be relaxed. A decision like that would be delicate for public finances and would be frowned upon by risk rating agencies.
Good medicine in Colombia hand in hand with Costa Rica
Costa Rica's fiscal deficit averaged 5.2% of GDP since 2010, while public debt almost reached 54% of GDP or 360% of its revenues, levels above its pairs with the same credit rating. This same aspect has been a recurrent criticism of rating agencies in Colombia because although it has a fiscal deficit of 3.1% and a debt that is around 38% of GDP, it is also located in the upper part of the expected standards for rating.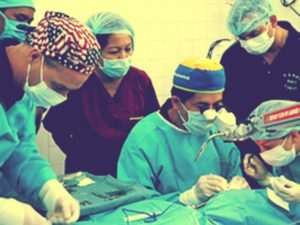 Colombia, with the financing law, expects to get the money for its 2019 budget, but, as it has been known, even with this plan, it would only reach $ 7 trillion of the $ 14 trillion needed. Likewise, the Fiscal Rule establishes the reduction in the deficit to 1%, however, the plan to reduce expenses and increase revenues could be affected by lower oil prices and moderation in growth, experts say.
A recent report on the difficulty of achieving these goals indicates that: "The collection would not increase in 2020 and, in fact, would fall by -0.6% of GDP by 2022. For this reason, the government's original approach as a 'de-financing law' during the period 2019-2022 produces a high probability that Colombia would lose a step in its credit rating before 2020 and, surely, its investment grade by 2021. "
With all this, is there a risk that Colombia will follow the same path as Costa Rica? "The recent reduction in the latter is a clear warning, especially since the debt-to-GDP ratio has risen sharply in recent years. The rating agencies have not reduced the Colombian rating because they have given a wait to the authorities to submit a credible adjustment plan; Costa Rica did it but it was not; It would not be surprising if Colombia ran the same fate as Costa Rica, " says Daniel Castellanos, an analyst, and teacher.
Great relationship

The document ensures that these items included in the productive trade between the two countries, include motorcycles, aircraft parts, containers for compressed gas, fiber optic, excursion boats, fruits, toilet paper, yarn articles, products of animal origin, articles of hygiene, glass manufactures, carbon paper, vacuum cleaners, clothing and plates, among others.