As a country located in the tropics, Costa Rica has only 2 weather seasons: the dry season and the rainy season. However, it is important to bear in mind that throughout the Costa Rican territory there are many microclimates, which depend to a large extent on the elevation and geography of each region in particular.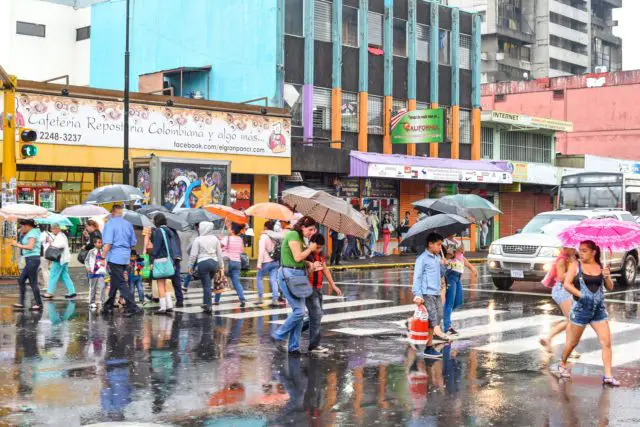 According to the national meteorological institute, the rainy season starts at the beginning of May and ends at the end of November. Reaching a peak in precipitations between the months of September and October, also producing much stronger winds, so if you are a surfer, this is the ideal time for you to visit.
On the other hand, the dry season starts in December and ends at the end of April. This is the ideal time of year to visit the Costa Rican coast and enjoy its beautiful beaches. The rare rain that falls during this time is pleasant and cools the atmosphere.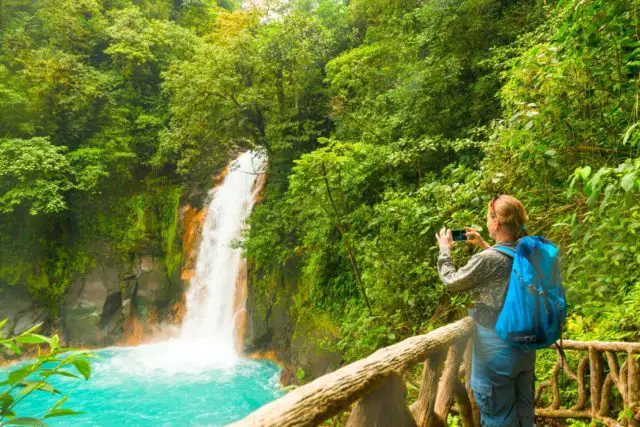 Another characteristic about the weather that is also important to mention, is the temperature. In Costa Rica, there is no pronounced variation in this aspect, but on the coasts of the Costa Rican territory, the temperature ranges between 26 °C and 35 °C and in the Central Valley, between 17 °C and 27 °C.
According to meteorological data, in the highest peaks of the country, such as the Irazú volcano and Cerro Chirripó, the temperature is usually around 10 °C or less, and sometimes it can descend to 0 °C.
If you want to know more information about how the climate is in Costa Rica when planning your next visit, we recommend you go to the website of the Meteorological Institute of Costa Rica.