Western Union, the leading financial transfer and communications company, announces plans to strengthen its operations center in Costa Rica during this 2019, with 200 available positions.
The company seeks vacancies in operational, technical and administrative positions. The available positions correspond to the areas of Finance, Accounting, Technology, Support, Development, Data Analysis, and Infrastructure. Interested people (bilinguals) must have at least an approved high school diploma and have an intermediate to advanced level of English. The command of languages such as Portuguese, French, German, Mandarin, and Arabic are also required in positions within the organization.
TIP: Get our latest content by joining our newsletter. Don't miss out on news that matter in Costa Rica. Click here.
Part of the selection of positions will be carried out during the next CINDE Job Fair, which will take place from February 22nd to 24th at the Costa Rica Convention Center, on the General Cañas Highway.
"The diversity and richness of Costa Rican human talent have been a key element in the consolidation of the regional operations center of Western Union in Costa Rica, 20 years after its establishment. For Western Union, CINDE Job Fair is the platform that connects our collaborators and leaders with the greatest diversity of talent in Costa Rica, in whose event we attract and select talented individuals who will make a difference in the results of our operation", commented Roberto Golcher, Regional Manager of Acquisition of Talent – LATAM of Western Union.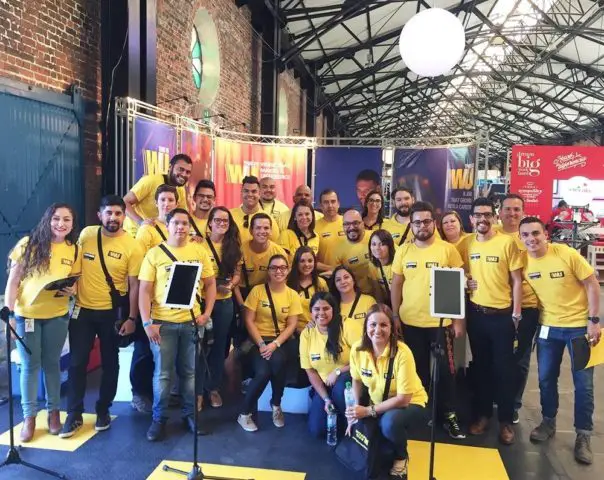 Western Union will participate once again in this important meeting with one of the largest stands to serve the interested parties in the best way. This is the 14th edition of the most important multilingual fair in the country.
"This initiative developed by CINDE has achieved over the years to gather more than 100,000 people in its 14 editions, all with a view to bringing in one place the best companies to work for and the best Costa Rican talent looking for quality work options ", expressed Jorge Sequeira, General Director of CINDE. Those interested in the available positions can also apply online to the website: westernunioncareers.jobs/cri/jobs/
Western Union started operations in Costa Rica, in 1998, with 35 employees; today that number reaches 1,385 employees.