Year after year, Costa Rica has positioned itself as one of the most frequented destinations by tourists from the United States, Europe, and Latin America.
In addition to its many physical and environmental virtues, one of the main attractions of this Central American country is its cuisine, which is renowned for its well-prepared dishes and its strong and unforgettable mix of flavors.
If you are planning to visit our country soon, we recommend you some dishes that cannot miss trying. You will not regret it!
Gallo Pinto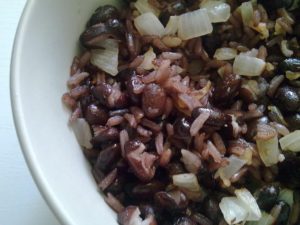 This is the most typical and traditional Costa Rican dish. Every restaurant includes it in its menu.
In addition to delicious, it is very simple to prepare, basically a mixture composed of rice and red beans.
El Casado
This is one of the most popular dishes of the Tico territory, as well as a favorite choice with both tourists and locals.
It includes fried plantain and is always accompanied by meat, chicken or fish in sauce.
Olla de Carne (Beef Pot)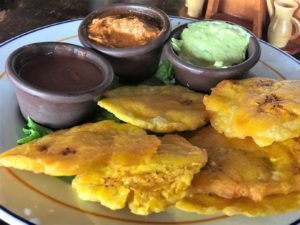 Something you must keep in mind is that in Costa Rica, meat and chicken are consumed daily. These are the essential components on the Costa Rican dinner table.
The Olla de Carne is basically composed of animal protein, but also includes various vegetables such as potato, carrot, yucca, chayote, ñampí, and plantain.
Plantain (Large Banana)
It cannot be missing in any food prepared throughout the Costa Rican territory. It is also the ideal companion for all typical dishes of the region.
You can even find it on the streets, in various sizes and presentations, in bags, or in the shape of "chips".
Tortas
For a taste in regional fast food, tacos, burritos, and tortas (tortillas) are the best option. Costa Rican "tortas" are one of the most popular foods and consumed at any time, whether for breakfast, lunch, or dinner.
So go ahead and taste the different flavors that Costa Rica has for you. Once you try, you will definitely want to savor them more than once.