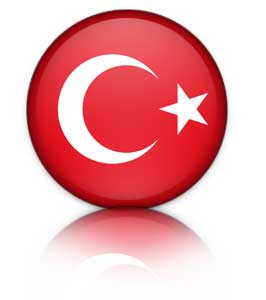 ANKARA- Turkish and Costa Rican leaders said Wednesday the two countries intend to sign a free trade agreement to boost bilateral economic relations and also enhance political ties, Turkish media reported.
Turkish President Abdullah Gul told a joint press conference with his Costa Rican counterpart Oscar Arias that Turkey wants to sign a free trade agreement soon with Costa Rica, which has a sound economy with increasing foreign investment, the semi-official Anatolia news agency reported.
Gul said Turkey has seen great improvement in economic, political, military and cultural ties with Latin American countries "as part of its multidimensional and comprehensive foreign policy," according to the report.
It said the two countries have signed a memorandum of understanding to establish a political consultation mechanism between their foreign ministries.
Arias said he was happy to talk about a free trade agreement with Turkey, noting that his country plans to open an embassy in the Turkish capital Ankara in 2011.
Arias, who is in Turkey this week for a visit upon an invitation by Gul, is the first Costa Rican president to pay an official visit to Turkey. He will conclude his visit on Thursday.