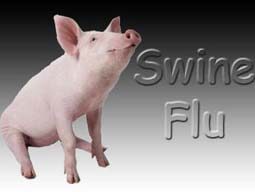 To combat the flu, the country's social security system (CCSS) would purchase 30 X-ray machines, 97 fans, and 18,000 Tamiflu (oseltamivir) treatment dosages for patients who need it.
TIP: Get our latest content by joining our newsletter. Don't miss out on news that matter in Costa Rica. Click here.
It would also buy 70 refrigerators to store 300,000 vaccines expected to arrive in the country in the next few days.
CCSS President Eduardo Doryan also said that some 227 new jobs would be created as the country was to strengthen patient supervision and improve patient care for the flu pandemic.
So far this year, Costa Rica has reported 40 deaths due to the A/H1N1 influenza.