The transnational company Edwards Lifesciences, from the health sciences sector, plans to hire 370 employees to continue with its growth plans in the country.
There are vacancies in operational, technical and administrative positions. The available positions correspond to the areas of buildings, engineering, human resources, finance, technical training, supply chain and logistics, quality, purchasing, microbiology, and chemistry. For the operative positions, the requirements are to have passed the 9th year of school, good motor skills, and manuals and easy-to-follow instructions.
"The current production plant will continue its operations in parallel, as part of our strategy to build capacity in the long term," explained Josué Campos, manager of the operation in Costa Rica.
The hirings will be between 2018 and 2019. Edwards Lifesciences is in the final stage of construction of its new center of operations, of 26,000 square meters, located in La Lima de Cartago from where heart valves will be manufactured.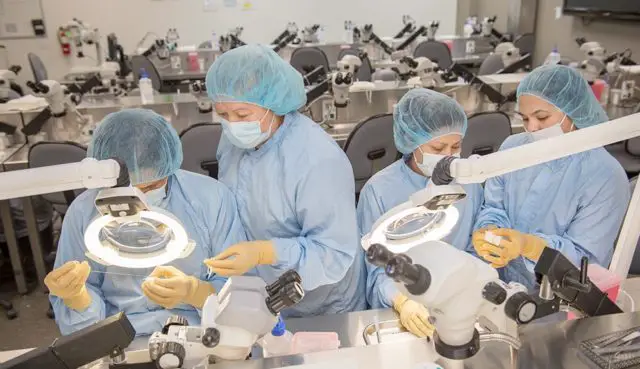 The general director of Cinde, Jorge Sequeira Picado, said that in the country the company has a high-tech plant for the manufacture of valves that are then exported to the entire world. "Thanks to companies such as Edwards Lifesciences, as of October 2018, exports related to the life sciences sector in Costa Rica represented 29% of exports of goods, with a value of $ 2,758 million. At the end of 2017, the entire sector generated employment for 22,400 Costa Ricans", he added.
Based in California -United States- the transnational produces heart valves that are placed in patients with heart deficiencies. In the country, it carries out a process of sewing and pre-assembly of the pieces that are in turn exported to other locations where the assembly process ends, and the subsequent export of the product to medical centers around the world is carried out. The company has been in Costa Rica since 2016 and currently employs around 480 people in the country.
Those interested in the positions available should send an e-mail to the address [email protected] with your information and resumé or visit the site edwards.com/careers.