The Smith & Nephew company will hold an employment fair on November 9 and 10 at the Centro Coyol. 70 bilingual collaborators will be recruited to provide support to their Global Business Services (GBS) located in Alajuela.
The positions they offer require a minimum of 95% of English fluency and experience in the service sector, as well as being in the 1st or 2nd year of any university degree. They will be reviewing printed résumés of the interested parties and applying interviews in English on the day of the fair. The opening hours will be from 8 am to 5 pm, on November 9th; and from 9 am to 4 pm, on November 10th, both days on a continuous process.
"In the middle term, the company expects to announce new contracts to expand the operations of its GBS and thus achieve new business opportunities in Costa Rica", said Esteban Coronado, Director of the Service Center Globales of Smith & Nephew Costa Rica.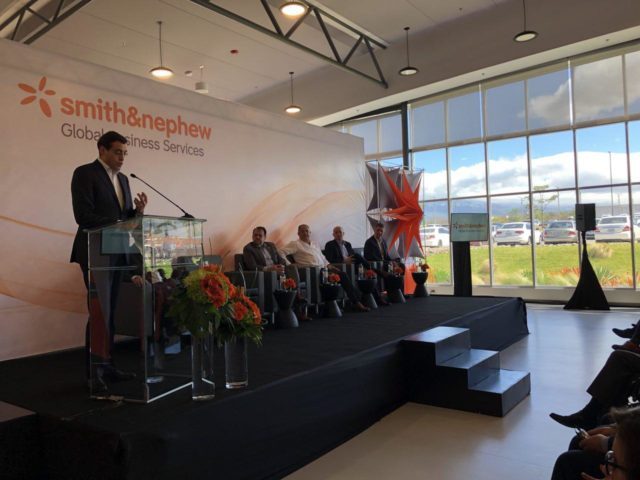 The Service Center of the company is composed of areas such as Finance, Human Resources, Regulatory Compliance (Complaints), Payroll, Legal Compliance of Third Parties, Customer Service, among others. They also provide services to Latin America, the United States and, in some areas, they have global operations.
During the fair, they seek to hire professionals with different profiles for finance, medical device industry, human resources, administration, industrial engineering, electro-medicine, biotechnology, and biology. The selected applicants will begin their work during the first months of 2019. Smith & Nephew is located since 2013 in Coyol Free Zone and employs 1,300 employees in the manufacture of medical devices.