On November 9th, a new Colombian tourism venture will have 9 river rafting guides thanks to training provided by the International Rafting Federation (IRF) and Rios Tropicales adventure company in Costa Rica.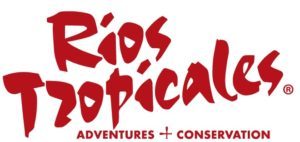 The accomplishment is extraordinary because the new rafting guides are former combatants of the Revolutionary Armed Forces of Colombia (known by the Spanish acronym of FARC). And the Pato River where they have trained and will operate commercial rafting trips is a former FARC controlled "Red No-Go Zone".
The fledgling tourism venture is the result of a United Nations (UN) supported mission at Colombia's Miravalle Territorial Area for Training and Reincorporation (TATR) in the Municipality of San Vicente del Caguán, Caquetá Department – about 180 miles south of Bogota.
The UN Verification Mission in Colombia is helping former FARC members make the transition to civilian life after 54 years of armed conflict with the Colombian government. On behalf of the UN Security Council, the Mission is in charge of verifying and accompanying the political, economic and social reintegration of former FARC members and their families into Colombian communities in accordance with the November 2016 Peace Agreement.
"This is one more step toward peace. Our guides are so proud to not only be training new river rafting guides but to be taking part in the peace process in Colombia", said Rafael Gallo, President of Rios Tropicales. "Thousands of armed fighters have put down their weapons and are trying to reintegrate into a society from which they have been estranged for years, or sometimes their entire lives. The idea is to promote reconciliation and to help people adapt after such a long conflict through developing new income sources as a means to live".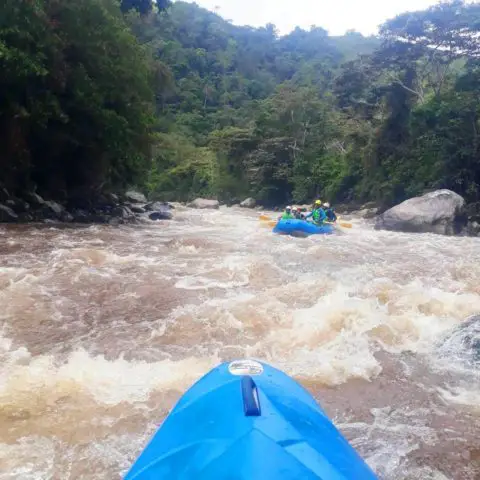 Gallo, who is honorary president and one of the founding members of the IRF, traveled to the Miravalle TATR in August 2018 with the UN Mission to assess the viability of developing a commercial rafting operation on the Pato River. The 100 or so residents there are looking to ecotourism, among other initiatives, to stimulate their economy and embark on a new path in civil life.
Impressed by the beautiful jungle river, its commercial rafting potential, and the community's deep desire for positive change and new beginnings, Gallo sent 2 of his top Rios Tropicales guides on October 4th to train the new staff. Funding was provided by private donors.
"I was so inspired seeing how a river and rafting could change people's lives and their future. I wanted to continue to help them, knowing that they were starting from zero and knowing how much I could contribute to provide them with the best training and get them up and running much faster than on their own. Their whole world has changed over the last few years", said Gallo.
Costa Rican guides Roy Obando and Max Solano have spent the past month training the team of 8 men and one woman in raft guiding, kayaking, and river safety and rescue skills. Solano has been guiding with Rios Tropicales for 13 years. Obando has been a rafting guide for more than 27 years with Rios Tropicales and was head of safety for the 2011 World Whitewater Rafting Championships in Costa Rica. He is a level 4 IRF instructor (the highest level) for more than 10 years and will be certifying the Colombian guides with an IRF site-specific guide accreditation for rafting on the Pato River.
During their training, Obando and Solano led the team in an exploratory first descent of the upper section of the Pato River in class 4 and 5 rapids. Most of their training, however, and where commercial rafting trips will be conducted, was in a 9-kilometer section of the river with class 3 and 4 rapids.
"The progress has been amazing. That is thanks to their (the Colombians) will to learn and be trained and to change their lives. Their will has moved this so fast and opened opportunities rather than having obstacles. This is an ongoing process because running a rafting company is not something you learn overnight, but we are headed in the right direction", said Gallo who has helped introduce commercial rafting operations in 5 countries in Latin America and the Caribbean.
Gallo will travel to the Pato River Valley in Colombia for the November 9th graduation ceremony. He will bring donated gifts of lifejackets, helmets, and rafting gear from Man of Rubber River Gear and Rios Tropicales.