The Proimagen Group association and 16 tourism companies made a promotional tour of Costa Rica as a holiday destination in Los Angeles, Portland, Sacramento, San Diego, and Seattle.
These cities are located on the west coast of the United States. In them, businessmen meet and hold seminars with specialized agencies to bring American tourists to Costa Rica.

The tour was held from July 23rd to July 27th, in coordination with the Costa Rican Tourism Institute (ICT), and went to a market that gathers about 4.5 million potential tourists residing in the states of California, Washington, and Oregon.
According to the ICT, the number of people in all of the United States interested in visiting Costa Rica increases by 3 million every 2 years. In 2013, there were 17.6 million tourists in the United States interested in traveling to the country and, in 2015, that figure increased to 20.2 million. For 2017, they were 23.5 million.
At least, 1.2 million American tourists traveled to Costa Rica in 2017. Visitors from the west coast remain in Costa Rica for 10.7 nights, on average.
Silvia Vargas, president of Proimagen Costa Rica, said that the figures show a great potential for growth, but it requires concentrating on geographical areas where greater possibilities or interest in traveling to the country are identified. "The west coast has 4.5 million interested parties, that is, 1/5 of the best US prospects", explained Vargas.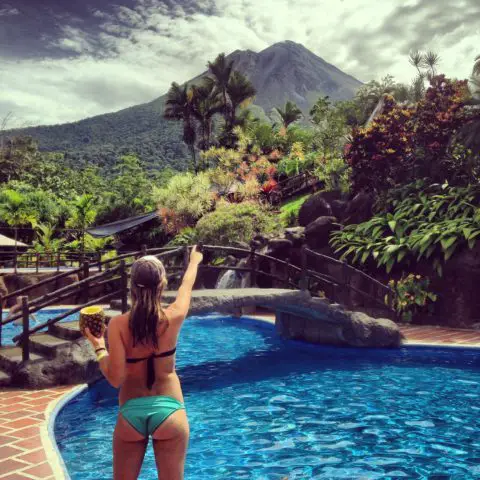 The tour and seminars, organized by Proimagen and Costa Rican companies, aim to show Costa Rica as a unique, privileged, and innovative destination. This is achieved by showing the main attractions of the country and focusing on adventure tourism, nature, sustainable, wellness, sun and beach, and meetings, among others.
Tourism generates about US$ 3,600 million a year to the country, 6.4% of the gross domestic product (GDP), and more than 40% of exports.